Florida's latest Nursing Home COVID-19 Dashboard is now available. The dashboard, produced by AARP, tracks nursing home data including COVID-19 cases and deaths, as well as resident and staff vaccination and booster rates. The most recent information available from AARP covers the four weeks ending Dec. 19, 2021. It's important to note that this report's end date precedes the omicron variant spike in Florida.

AARP Florida State Director Jeff Johnson said, "This new report shows that Florida's nursing home residents and healthcare workers are taking steps to protect themselves with booster shots. As the omicron variant continues to spread, we hope to see this positive booster trend increase in future reports. The data also shows other indicators, such as nursing home resident cases and deaths, decreased during this time period.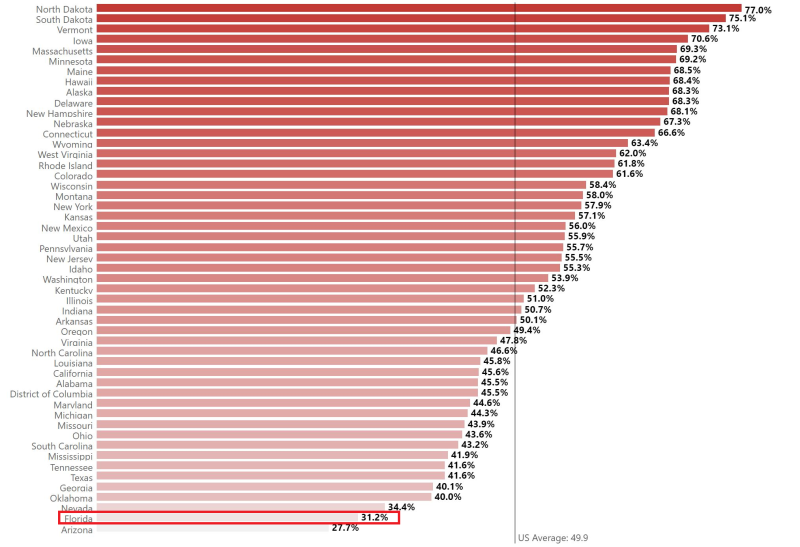 "AARP Florida is working hard to increase awareness about the value of boosters for vulnerable individuals. Even with the substantial increases in this report, Florida is falling behind the nation in providing boosters to nursing home residents and staff.

"At the time of this report, only 31 percent of residents had received boosters. That's up nearly eight percent since our last report, but the national average is 50 percent. Nursing home staff receiving booster shots increased from nine percent to 13 percent, which is welcome news, but is still in the bottom third when compared across the nation."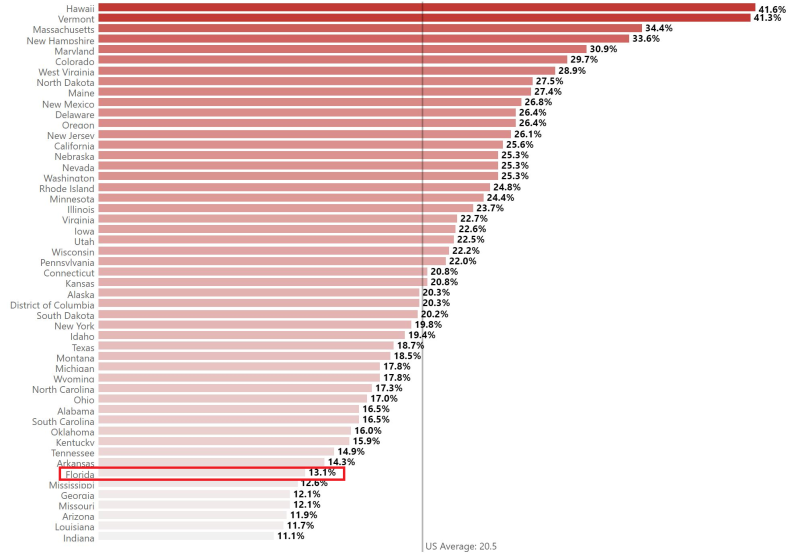 More January 2022 Dashboard Highlights:
Florida reported 7 new nursing home resident deaths from COVID-19, down from 52 deaths in the previous month's report. Nationally, 1,667 new resident deaths from COVID-19 were reported.
Florida nursing home staff with completed vaccinations (no booster) increased 10 percent since the last report, from 63 percent to 73 percent.
Approximately 50 percent (+18 percent since last month's report), or 350 of Florida's nearly 700 nursing homes, have met the industry standard and vaccinated at least 75 percent of their staff.
Florida's nursing homes reporting staffing shortages are holding steady since last month's report at 20 percent.