Welcome to your comprehensive look ahead at everything set to release on Netflix in the United States throughout the month of August 2022. We'll be covering all the new licensed and Netflix Original series and movies set to release throughout the month.
As always, where there are additions, there are also removals. So far, big removals for August 2022 include 30 Rock, dozens of movies, and Friday Night Lights.
---
Full List of What's Coming to Netflix in August 2022
Games Coming to Netflix in August 2022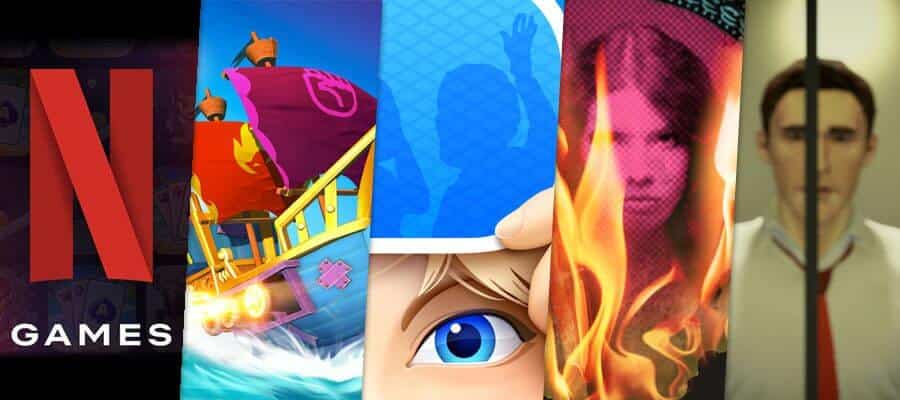 Heads Up! – Party charades game.
Immortality – Interactive movie (originally scheduled for July 2022).
Rival Pirates – 3D pirate adventure.
Wild Things: Animal Adventure – Puzzle game.
---
August 2022 TBD
Delhi Crime (Season 2) Netflix Original Series – Drama series from India.
Partner Track (Season 1) Netflix Original Series – Ingrid Yun fights to make partner — and keep her moral compass — at an elite New York City law firm while balancing love, friendships and family duties.
---
What's Coming to Netflix on August 1st, 2022
28 Days (2000) – Comedy starring Sandra Bullock.
8 Mile (2002) – Eminem stars in this beloved drama about a young rapper trying to make it big.
Above the Rim (1994) – Sport drama from director Jef Pollack about a high school basketball stars frayed relationships with his brothers.
Battle: Los Angeles (2011) – Sony movie starring Aaron Eckhart about an alien invasion and one squads attempt to stop it.
Big Tree City (Season 1) Netflix Original Kids – From British animation studio Blue-Zoo comes a new series following Major Prickles and his team trying to save the citizens of Big Tree City.
Bridget Jones's Baby (2016) – Renee Zellweger returns to play Bridget Jones 15 years after the first movie.
Bridget Jones's Diary (2001) – Rom-com about a woman determined to improve herself while she looks for love in a year in which she keeps a personal diary.
Constantine (2005) – Keanu Reeves stars in this Warner Bros movie about a supernatural exorcist.
Dinner for Schmucks (2010) – Comedy starring Steve Carell and Paul Rudd.
Eyes Wide Shut (1999) -Tom Cruise and Nicole Kidman feature in this mystery thriller.
Ferris Bueller's Day Off (1986) – Cult-classic comedy.
Footloose (2011) – Reboot of the Kevin Bacon movie.
Hardcore Henry (2015) – Sharlto Copey stars in this action movie shot entirely in first person.
Legends of the Fall (1994) – War movie starring Anthony Hopkins and Brad Pitt.
Love & Basketball (2000) – Gina Prince-Bythewood writes and directs this sports romance movie.
Made of Honor (2008) – Rom-com about a guy in love with an engaged woman.
Men in Black (1997) – The first Men in Black movie starring Tommy Lee Jones and Will Smith.
Men in Black II (2002) – Agent Jay is sent to find Agent Kay and restore his memory after the re-appearance of a case from Kay's past.
Men in Black 3 (2012) – The third and final entry in the Men in Black trilogy starring Will Smith, Tommy Lee Jones and Josh Brolin.
Miss Congeniality (2000) – Sandra Bullock stars in this action comedy about an FBI agent going undercover.
Monster-in-Law (2005) – Rom-com starring Jane Fonda and Jennifer Lopez.
No Strings Attached (2011) – Rom-com starring Natalie Portman and Ashton Kutcher.
Pawn Stars (Season 13) – Reality series.
Polly Pocket (Season 4 – Part 2) – Kids animated series.
She's Funny That Way (2015) – Owen Wilson stars in this romantic comedy about a Broadway director getting himself in a predicament.
Space Jam (1996) – The original Lebron James WB movie.
Spider-Man (2002) – The first Sam Raimi Spider-man movie where Spidey faces off against the Green Goblin.
Spider-Man 2 (2004) – Tobey Maguire's second entry in his Spider-man trilogy. He faces off against Doctor Octopus.
Spider-Man 3 (2007) – The third and final entry in the Sam Raimi trilogy.
The Age of Adaline (2015) – Blake Lively stars in this fantasy romance about a young woman who learns she will live forever, which complicates her love.
The Town (2010) – Ben Affleck action thriller.
Top Gear (Seasons 29-30) – British motoring show.
Tower Heist (2011) -All-star cast comes together for this heist comedy. Eddie Murphy, Ben Stiller, and Casey Affleck star.
Woman in Gold (2015) – Biopic on Maria Altmann.
---
What's Coming to Netflix on August 2nd