By Emily Brown
In the busyness of life today, it's quite easy to get overwhelmed with work and errands, and put hobbies at the back of the mind. It's time to change that. We hope this article will help foster a few awesome hobby ideas for you to choose from - free and fun options - that will make you want to find the time to try them out as soon as possible!
Playing a Musical Instrument
One of the best choices a person can make is to invest their time in learning to play a musical instrument. It doesn't so much matter which instrument you choose, as learning to play any kind of musical instrument can be rewarding on so many levels, including benefiting the cognitive function of the brain. Nowadays, there are endless resources on musical theory, as well as on the ins-and-outs of any musical instrument on the planet. Additionally, musical instruments are more affordable than ever, making them all the more accessible to potential new players. The overwhelming amount of free online resources, as well as the affordability of music instruments, and the benefit to you personally are some of the most compelling reasons to try this out as a hobby.
Hiking
Hiking is one of the most popular outdoor activities and is enjoyed among nature-lovers worldwide. What makes hiking a great hobby to try out is that it's very easy to do. First, it's quite inexpensive as all you'll need are hiking shoes (maybe not even those) to get you started. Simply pick a hiking trail in your area that can be found on most hiking apps, and go for it. A great thing about hiking is that it can be either a solo hobby or a person may choose to do it with their loved ones. In addition to all of this, hiking has many health benefits, both physical and mental, as it has been found to help alleviate anxiety.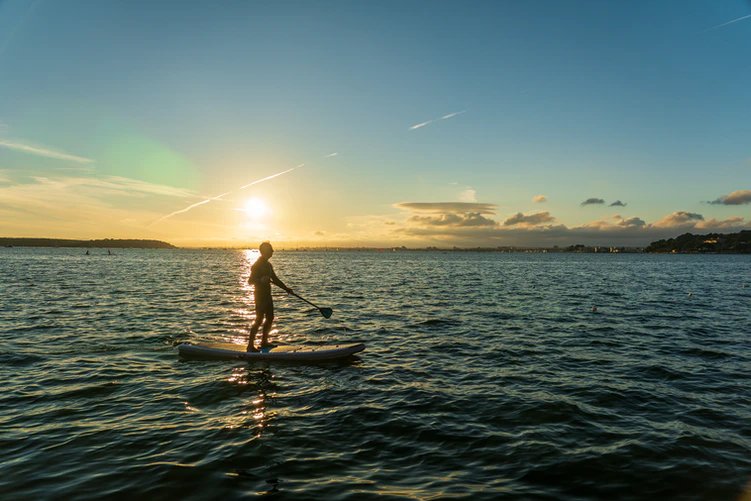 Water-based Hobbies
Other very popular outdoor hobbies, aside from hiking, are water-based hobbies. These include a wide array of activities such as surfing, kayaking, and paddleboarding. However, in recent years, paddleboards have become a thing of preference for anyone who wants to enjoy their time out on the lake. This is also why there has been a surge of paddle boarding guides to aid future paddleboarders in their new adventures. If someone who wishes to pursue new hobbies decides they want the thrill and adventure that comes with paddle boarding, they should be sure to read the basic safety measures and reviews to get them started.
Writing
Although there are always people who will argue that writing does not sound like the most enjoyable hobby, writing comes in so many different forms and ways to do it. You can try your hand at writing a story, a poem, a journal, or you could write letters. This is just scratching the surface of ideas. For all of those who are interested in pursuing writing as a hobby, there are a few distinct ways on how to get started. First, a person may choose to write 'offline' - how we all used to write - with just a simple notepad and pen to get the thoughts out there. A second option of course is to start writing online, be it on a blog, review sites, or just creating your own documents on Google Docs. Take a breath, relax, and let your thoughts and creativity flow! It's amazing how energizing, and even cathartic, writing can be.
Most of these hobbies, especially the ones including nature and water, also help with mental health as they are a big part of the "nature therapy" concept. And, if you want to tap into this extra benefit with the other options listed, just take your hobby and do it outdoors; it's a win-win!
Emily Brown loves to write articles related to business, IT, SEO and so much more. When not writing, she usually spends most of her time with her 2 kids.