The Bay Ridge Cemetery is a little slice of local history.
Located in rural Apopka just off Plymouth-Sorrento Road, it's home to about 100 graves dating back to the earliest origins of the area. Bay Ridge is the resting place of several prominent Apopkan families and the veterans of many foreign wars. It is also in the middle of an emerging part of northwest Orange County, with the Wekiva Parkway, new homes, and even a Publix going in nearby.
But despite its significance, Bay Ridge has become almost unrecognizable as a cemetery. Weeds and uncut grass cover many of the markers. Other parts have broken gravestones completely overwhelmed by decades of growth from trees, palmettos, and thick brush.
Nature is in the process of reclaiming this land.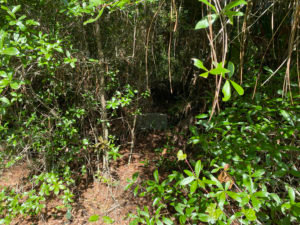 Fortunately, some people in the community want to bring Bay Ridge back to its original state.
Bridget Bangerter-Tarassenko, an Orange County resident, saw the cemetery for the first time while taking her son on one of their outdoor adventures - a walk through the woods. What she saw shocked her.
"When I came across the cemetery, I was saddened," Bangerter-Tarassenko said. "I lived in Ohio, where each city has caretakers for every cemetery, big or small. I was shocked to see this cemetery in such a devastating state."
There are state laws requiring cemeteries to be maintained and perpetually cared for. Section 704.08 of the Florida Statute states that if the owner of a cemetery refuses or fails to maintain it, then relatives and descendants of the people who lie there have the right to take care of it.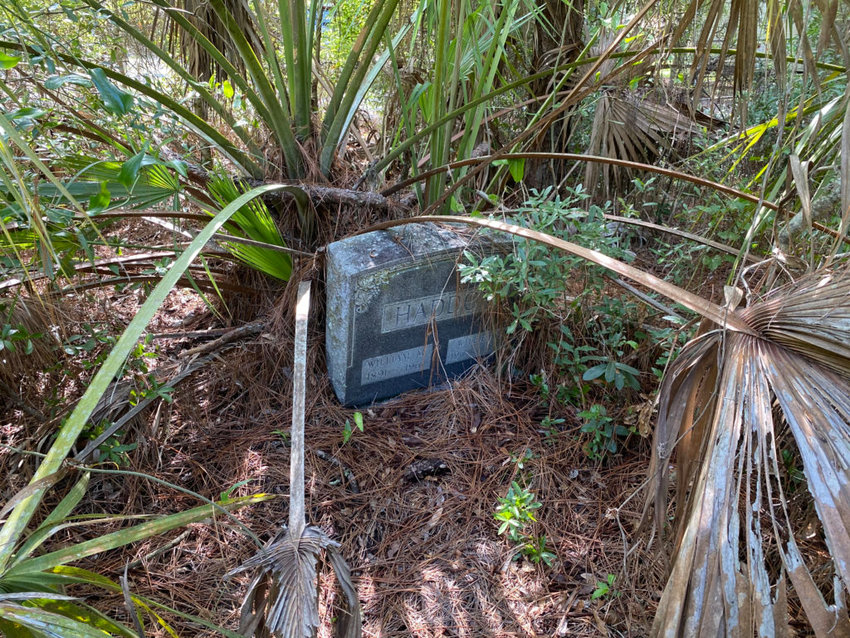 Linna Weatherman is the property owner where Bay Ridge is located and has relatives in the cemetery. Weatherman was the wife of James Weatherman, daughter of Blanche Schopke, and granddaughter of Walter Neal Schopke and Linna Bryan Schopke—all of whom have passed away. Her husband and grandparents are all buried at Bay Ridge Cemetery.
The Apopka Voice was unable to reach Weatherman for a comment on the state of the cemetery despite numerous attempts.
Bangerter-Tarassenko is a history buff and said her sadness about the state of the cemetery led her to the Museum of the Apopkans to find out more about Bay Ridge. She also brought attention to it on social media and took steps to get work done.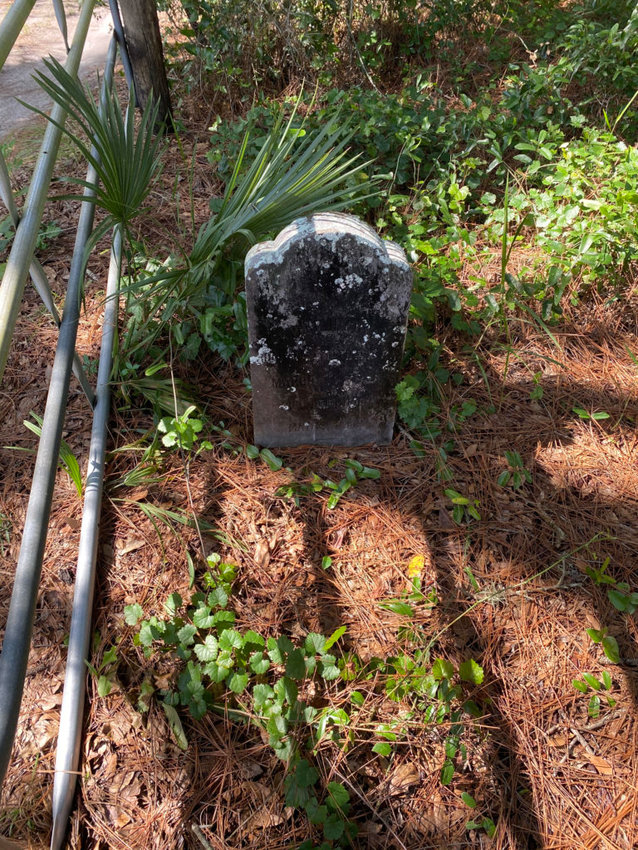 She nearly had an event planned to clean up the cemetery but ultimately ran into stumbling blocks.
Bangerter-Tarassenko said she sought help from the Boy Scouts, the VFW, and local volunteers to clean up the site. She reached out to Waste Management, and made arrangements for dumpsters and porta-potties to be available. She contacted Sam's Club and Porkie's Original BBQ to provide food and water for the volunteers.
Ultimately, the plan ran into liability issues about maintaining gravesites without having a living relative of someone buried at the cemetery.
"I did what I could—I got the people's attention," Bangerter-Tarassenko said.
She also brought the state of the cemetery to the attention of Apopka City Commissioner Kyle Becker, who spoke about it in a city council meeting in June, and is in the process of taking another shot at that cleanup event.
Becker said he reached out to the office of Orange County Commissioner Christine Moore to try and see if they can form a partnership in maintaining the cemetery, but nothing has been organized yet.
Moore could not be reached for comment, despite several attempts.
"I think it would be a good volunteer effort to get it initially cleared out, but it's the ongoing maintenance that becomes a question," Becker said at the meeting.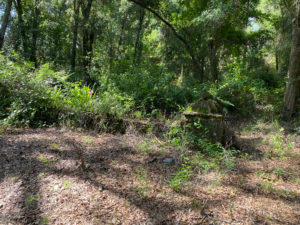 Becker said he's going to explore having community groups perform a clean-up on the cemetery and try to come up with a maintenance schedule or a volunteer effort to keep it in good shape.
"The ultimate end goal is to have a cemetery where people can go and pay respects on an ongoing basis," Becker said.
An opportunity to serve:
Much of Apopka's history lies in the Bay Ridge Cemetery, and efforts of people like Bangerter-Tarassenko and Becker should not end in frustration.
Becker referenced a state law, Section 497.284, Florida Statutes, that authorizes a county or municipality to maintain and secure an abandoned cemetery or one that has not been maintained for more than six months. Private funds may be solicited and spent on such maintenance, and such efforts are exempt from civil liabilities or penalties connected with damages to the property being maintained. Finally, the county or municipality may sue the owner of the property to recover costs.
Becker said he's going to explore having community groups perform a clean up on the cemetery and try to come up with a maintenance schedule or a volunteer effort to keep it in good shape.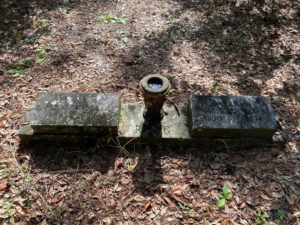 When that event has a date, The Apopka Voice will publish it on our news site, and post it on social media. If you want to participate in this event or make a donation for the clean-up and maintenance of Bay Ridge, please email us at editor@theapopkavoice.com.