By Allen Brown
How do you save money toward attaining a specific goal? A savings account is usually the right place to start. There are different types of savings accounts offered by various institutions. Read on to learn what you need to know about savings accounts.
Improved Safety
As the name suggests, a savings account is a service that is offered by the bank and allows you to store your money, earn interest, and withdraw your funds. A savings account typically offers a low interest rate, but it is safe compared to other methods, such as storing at home, where the money can be damaged by fire or stolen. Banks are protected by FDIC insurance which makes your money secure. You can also access your cash easily from a savings account whenever you need it.
Choose The Best Savings Account
There are different types of ordinary savings accounts available, and these typically offer lower interest rates. If you want a better interest rate on your savings, you can consider a high yield savings account that offers better returns than a traditional bank. If you want to keep an emergency fund or save some money toward a home down payment, vacation, or wedding, a high yield account is an excellent place to deposit your money. You can get different types of high-yield accounts, and the interest rates will vary depending on the ones set by the Federal Reserve in the US.
Most of the recommended high yield accounts are FDIC accounts, and they provide easy access to your money. You are allowed a specific number of transactions every month to withdraw your money. If you are looking forward to growing your savings quickly and safely, you must stay up to date with high yield savings accounts together with interest rates.
Growth in Savings
The other important thing that you should know about savings accounts is that they do not offer fixed interest rates. However, your bank pays small additions to your savings account every month. The interest rate is determined by your bank and it also depends on other economic conditions prevailing. Interest rates are not very high, and in some cases, they may not match the current inflation rate. However, if your funds are federally insured, the risk of loss of your money is almost nonexistent. A small amount of interest is better than nothing at all.
Savings Account Limitations and Costs
Many savings accounts are typically free, but they also come with limitations and other costs that you should know. You must maintain a minimum monthly balance with other banks, and several institutions charge monthly or annual fees for keeping your money. All the fees will be withdrawn from your savings account, and they can affect the money that you should generate. Other banks only offer a limited number of withdrawals per month, and you may be charged penalties if you exceed the recommended withdrawals. If you already have another account with the institution, some credit unions and banks can waive the fees for your savings account.
Alternatives to Savings Accounts
Basic savings accounts offered by conventional banks usually provide limited interest rates. You can consider the following alternatives: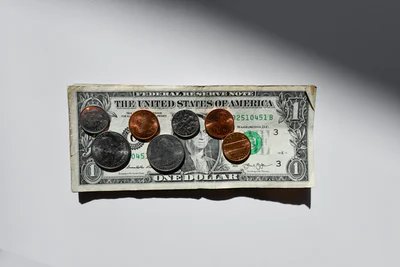 Online Savings Accounts
Online savings accounts provide a greater option for earning high interest rates while at the same time offering lower fees. Online banks usually do not have similar overhead costs as brick-and-mortar banks. Online savings banks have no physical branches, but you can still withdraw your money from an ATM. Many online banks require zero deposits for you to get started with your savings account. You can use different methods of deposits to fund your account.
Bank Certificate of Deposit (CD)
A certificate of deposit is another viable option that you can use to make investments for a certain period where you receive interest upon the lapse of the term period. Some banks often demand a fixed deposit, and you agree on the CD term. If you withdraw your funds before the end of the CD term, you are likely to attract some fines. You need to understand the risks associated with this investment initiative.
If you are planning to save some money for major spending, like a down payment for a home or vacation, you can consider opening a savings account. Savings accounts typically offer lower interest rates, but they are safe and secure in terms of keeping your money. There are other high-yield accounts that you can consider if you are interested in higher returns. You need to do your research and choose the best savings account that suits your needs.