Focus on the Legislature
Provides coverage for cancer and associated conditions drug treatment
Tallahassee, Fla. – This week in the Florida Legislature, State Representative Kamia Brown (D- Ocoee) filed HB 261, which provides that insurers may not require patients to be unresponsive to a different drug first before covering another cancer treatment. This provision applies to coverage for treatment of stage 4 metastatic cancer and associated conditions. The bill defines "associated condition" so that it may be included as a coverable condition when associated with cancer and cancer treatment. It also includes providing any medically necessary services provided with the administration of treatment.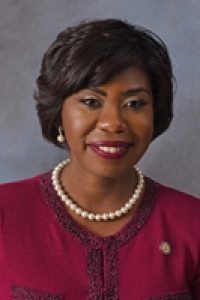 Rep. Kamia Brown
"Individuals should have the right to choose the medication that will best work for them," said Representative Brown. "This bill will give them that right. Even more importantly, at stage 4 metastatic cancer, patients need to be able to take advantage of all possible treatments in order to survive. When passed, this bill would mandate that insurance companies allow insureds the right to choose and the right to fight for life."
Brown is the District 45 State Representative, which covers most of the South Apopka area. She was elected in 2016 and is currently serving her second term in the Legislature.