From Staff Reports
The Orange County Public Schools (OCPS) is the ninth-largest district in the United States and the fourth largest in Florida. It serves more than 206,000 students at 202 schools.
But since the pandemic began, they are struggling with a phenomenon of students falling through the gaps into a category called "unaccounted" - students who either have not reported to class or are chronically absent since COVID-19 began.
It is a problem statewide, with Broward County Public Schools reporting as many as 11,000 students unaccounted for.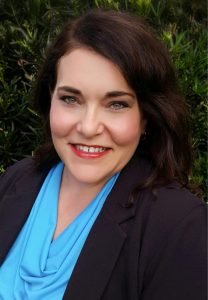 Melissa Byrd: District 7 OCPS Board member
According to Mary M. Bridges, the Executive Director of Student Services for OCPS, there are 1,426 students that meet the criteria of unaccounted. She also described the OCPS response to getting those students back in class.
"In order to locate the students, schools are reviewing information and making sure that data is correct in Skyward (an online portal that tracks attendance). Schools are reaching out to families. School Social Workers are also reaching out to families via phone calls and home visits. At this time, we have accounted for 187 students. Schools have been asked to update a spreadsheet with their identified students and provide this update to Student Services every two weeks."
According to Bridges, the next update will be October 20th.
"We met with the multiagency workgroup on September 29th," Bridges said. "The next meeting is set for November 4th. This workgroup includes the Department of Juvenile Justice, the Department of Children and Families, the Department of Health, as well as OCPS members to all work together to make sure all students are accounted for."
Melissa Byrd believes that student homelessness is also playing a large role in excessive absences.
"Of course the district is doing everything possible to find unaccounted for students, but it's important to remember that we have a serious homeless problem in our area," said Byrd, the District 7 OCPS Board member that represents Apopka. "We had 6,000 homeless students before the pandemic. It's safe to assume that the situation over the past year and a half has only exasperated that problem. Some parents may have sent children to live with other family members or families had to move to areas where they could find other opportunities or places to stay. This is just another tough situation caused by this pandemic that schools are trying to figure out."