From the Florida Department of Health in Orange County
On Saturday, November 2, 2019, the Florida Department of Health in Orange County (DOH-Orange) wrapped up a very successful one-day Drive-thru Flu shot event at Freedom High School in Orlando.
Starting at 10am in the morning and finishing at 4pm in the afternoon, DOH-Orange nurses administered a total of 468 Flu vaccines that were available to individuals 6 months and older. In addition to the Flu shots, 100 hepatitis A vaccines were provided to adults 19 and older during the event. Both vaccines were provided at no cost to individuals.
The event made it possible for residents to roll in, roll up a sleeve and receive a flu shot safely and quickly while remaining in their vehicles, and roll out.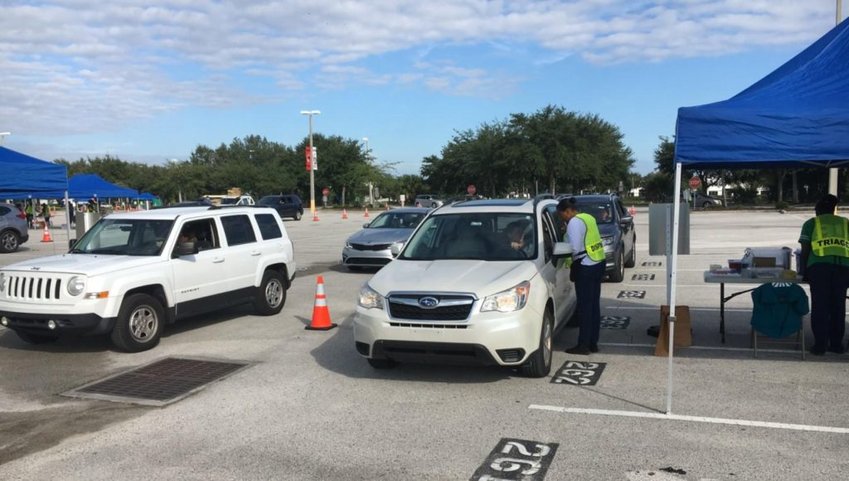 The total number of Flu vaccines administered at this year's event more than tripled the total from last year's one-day event where 143 Flu vaccines were administered.
"Many thanks to all of our staff who participated, directly or indirectly, in the Flu event," said Dr. Raul Pino, Interim Director of DOH-Orange. "We are grateful for your dedication to serving."
The success of the event was based on months of planning which was rooted in the lessons learned from the previous Point of Dispensing training exercises engineered by DOH-Orange's Emergency Operations team.
For those in the community who still need their Flu shot, they can contact DOH-Orange's Immunization program at 407-858-1444 to make an appointment.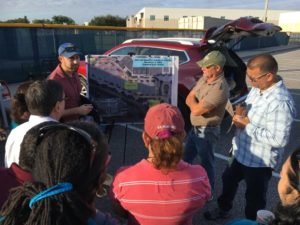 About the Florida Department of Health
The department, nationally accredited by the Public Health Accreditation Board, works to protect, promote and improve the health of all people in Florida through integrated state, county, and community efforts.
For more information about the Florida Department of Health please visit www.FloridaHealth.gov.