High School Football 2021
By Nathaniel Marrero, Interning Correspondent with The Apopka Voice
A race against time is a tough battle. And that's exactly what the Wekiva Mustangs football team finds themselves in, given how much change has happened since last fall.
"The biggest thing we're battling against on this team is time," said Head Coach Jeremiah Rodriguez-Schwartz. "I say that because of how young we are. We don't have a lot of game experience. So really trying to make up for all that game experience that's been the biggest struggle."
After losing 24-18 in the 7A Region 2 semifinals to New Port Richey Mitchell High School in 2020, they had 30 seniors graduate — many of whom played a significant role on the team. With those players gone, Wekiva only has one starter remaining from last season.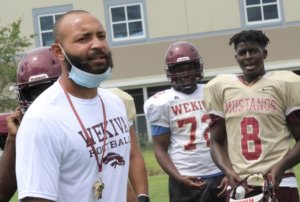 Wekiva Head Coach Jeremiah Rodriguez-Schwartz
Along with having to replace nearly all of their starters on offense and defense, they also have a new head coach. Rich Bedesem, who was Wekiva's head coach for five seasons and led the Mustangs to the state semifinals in 2018, was fired because of players running onto the field from their sideline and throwing punches in the aftermath of their loss to Mitchell High School.
Schwartz was the offensive coordinator at Orangewood Christian for the last three seasons and is pleased with his reception to Wekiva.
"It's been nothing but great," Schwartz said. "I've been received well... not just by the players, but also the administration and teachers and community. So honestly, it's been a blessing. I can't ask for anything better."
As a first-year head coach, one of the biggest changes for Schwartz has been the added responsibilities that come with the position.
"I think the biggest thing I've realized being a head coach, it's not just an X's and O's thing when it comes to coaching and being the head coach, it's more of the background stuff that nobody sees...," Schwartz said. "The paperwork, getting kids clear bringing in equipment, it's all the little things that nobody sees."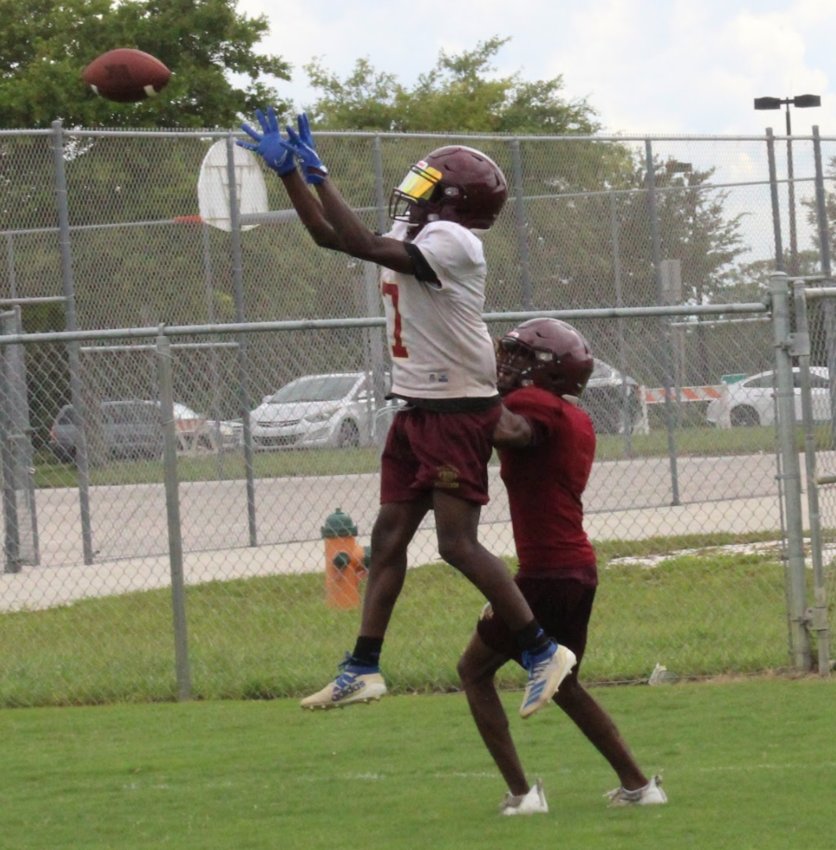 Despite Schwartz's experience as an offensive coordinator — he plans to let Buddy Hurd, who coached him in high school — call plays on offense. Schwartz will still have input on the offense and its game plan, but not calling plays allows him to focus more on the entire team.
Along with Hurd, Max Purcell, Bill Gierke, Daryle Heidelburg, and Travis Gabriel have all helped Schwartz get acclimated as a head coach.
One thing that has stood out the most to Schwartz is his team's ability to be coached. With the lack of experience, how his team handles coaching will go a long way towards helping them improve.
"Their ability to take criticism," Schwartz said about what stands out the most to him about his team. "It's because of the growth... it's a painful process because you're getting better, but then you got a coach on you... 'This ain't enough, you got to get more, you got to do more.' ...and always feeling like, 'I'm almost there, but I'm not there.' For them to keep having resiliency, it's making me happy."
While the Mustangs are a young team, that doesn't mean they lack talent. Sophomore defensive end Sincere Edwards already has 12 offers from Division 1 Schools. Along with Edwards, Tamereon Foster, Christopher Reed, Hakeem Lowe, and Donovan Knight are all expected to be major contributors for the Mustangs.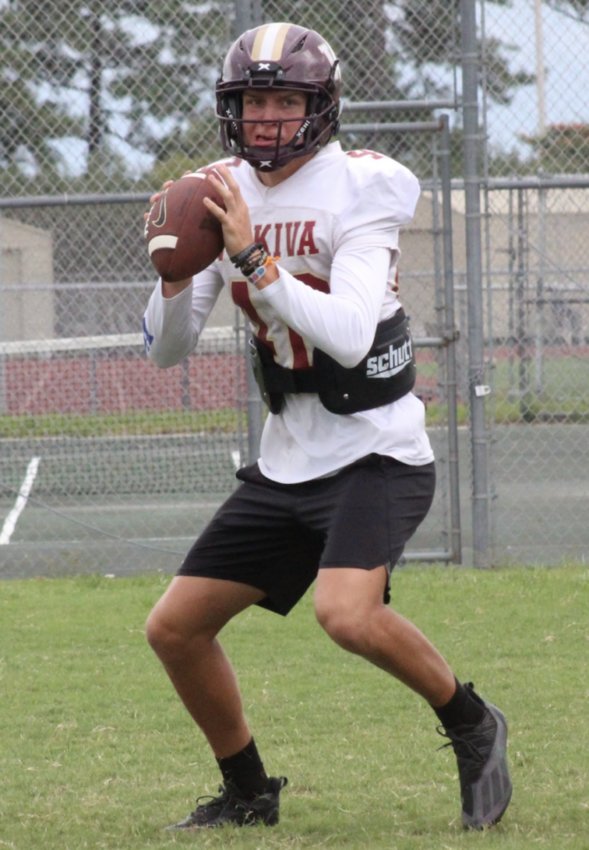 In the Kickoff Classic this Friday (August 20th), Wekiva will play Miami Norland High School. With that matchup, it'll go a long way toward showing Schwartz where his team stands and what they'll need to improve on ahead of their first regular-season game against the Olympia Titans on August 27th.
"We're not gonna play a cupcake team and get this false confidence like we're something that we're not," Schwartz said. "If we want to be one of those dominant programs, you know, especially one of those teams that wins a state championship, you got to go through Miami, so why not see where we're at from the gate?"
"I'm super excited, I was actually just talking to my wife about that the other day," Schwartz said of seeing his team play. "Because... it's like so many question marks. That's all it really is, just a huge question mark of... who are we really? You know, because when you're going against the same guys in practice, you learn each other so much to the point where you know what the person is going to do, you know how to play... the biggest thing is you can't really simulate a game in practice. You can try, we can get into different situations but you can't simulate a whole game because the game is so long. How long can we really stay locked in? We'll find out soon in this Kickoff Classic."
Note: The Wekiva Mustangs take on Miami Norland High School this Friday at 7 pm at Baptiste Orthodontics Stadium on the campus of Wekiva High School.