Selling a home can be more challenging than you might think. It involves a lot more than just creating an ad posting on social media and expecting to have a prospective buyer purchase it instantly. While you might believe that your property is the best in the neighborhood, people have a variety of preferences when choosing a great home, along with very specific budgets that go along with them.
Regardless of the reasons for selling your home fast, be thorough in seeking creative and impactful ways to attract the most home buyers. Listed below are a few strategies to help you do just that and sell your home faster.
Sell to a wholesaler
If you'd like to sell your house fast, selling to a wholesaler is one of the best options to consider as they can quickly purchase your property with an ease of process and speed not found in the usual way. Additionally, they can also give your payment in cash, allowing you to use the funds immediately for other priorities.
However, it might mean you need to sell your home for a lower price if you want an instant cash sale. Ideally, you can look for a good wholesaler online like Leave the Key Home Buyers or similar sites. With the right company, you can sell your house anywhere, be it in New York or Florida, because the right company can handle everything for you.
Hire a real estate agent
Selling your home all by yourself can be difficult, especially if you're new to the market. Moreover, you might not know what you should prepare and how to attract prospective home buyers. To sell your home faster and have a lot less stress, hiring a real estate agent is the way to go.
A real estate agent can help you secure a sale, and are especially helpful because good ones understand the market. And with their connections with other agents, you might find an instant buyer who is looking for a house just like yours.
There is an additional cost involved with hiring a real estate agent as you'll be paying for their professional services and thus their fees. When talking with prospective agents, make sure you understand all the fees involved so you can assess if their rate fits within your budget. Many sellers agree with the price involved though, as an agent's expertise and help is often well-worth it.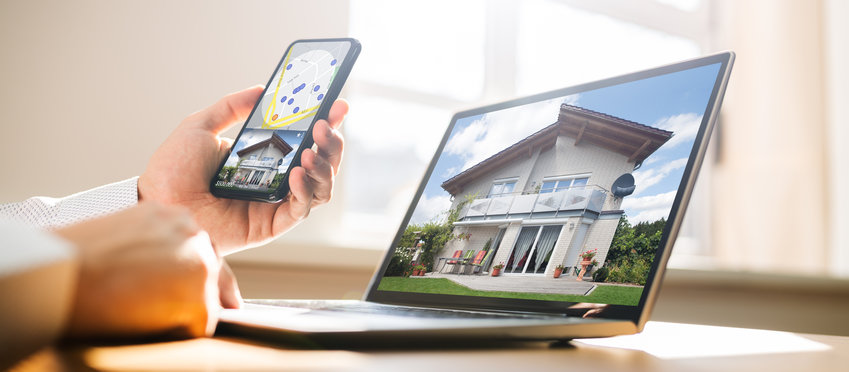 Conduct house repairs
If your home has visible damage or deterioration and needs heavy repairs, consider hiring a company to handle correcting these issues. When people visit your home and see that there are plenty of things that they'll need to take care of after purchasing your home, they might look for other alternatives that are move-in ready. With this in mind, make the repairs to your home for a quick sale.
You can have a real estate agent or home inspector give you advice on what is most important to have fixed. Ideally, repair any plumbing and electrical issues, along with filling in any noticeable holes on your walls. It would also be a great time to re-do broken down fencing and repaint the interior and / or exterior of the home. You can also consider replacing the carpet or, as an upgrade, install hardwood floors since many buyers are skipping the carpet floors and opting for wood instead.
Improve your curb appeal
Your property should look inviting right from the start, from the moment the buyer pulls up in front. If your home has good curb appeal, people will be more interested in seeing what your house has to offer inside. With that, it would be best to improve your landscaping and exterior to increase your home buyer prospects and sell your house fast.
As mentioned, you can begin by repainting the exterior of your home, especially those areas that look faded due to any harsh weather conditions it's had to endure. Along with this, consider updating the look of your landscape by trimming the plants, planting flowers, or adding outdoor furniture that can help buyers imagine hanging out there with friends and family.
Clean your home
You're not going to attract many people if you're selling a dirty home with clutter on the floor. Even if you say that you'll be clearing it out once they purchase the home, it might leave an impression that you're not taking care of the house very well, and invite doubts about the quality of your home. Plus, it will be more difficult for buyers to picture themselves living there if they can't get past your stuff.
Before you post photos and invite people inside your home to sell, make sure you clean and declutter your home. If you no longer live in that home, transfer everything to your new home or into storage, to keep the house neat. While it's a good idea to "stage" your home with a few strategically placed items, remove any personal affects and don't leave any furniture you would hate to see accidentally damaged.
Price your property right
No matter how many memories your home has had, never price it more than the estimated value in the market. Be sure to price your house considering its land size, house features, construction materials, and neighborhood. While you might think that your home has more value no matter what, buyers will consider your house in comparison to others, so make sure you have solid data to back up your price.
To put you on track with the correct pricing, ask a real estate agent and hear their thoughts on how much you should sell your home. Sometimes it's important to set aside your ego, trust their expertise and advice.
Conclusion
Earning quick bucks from your property might not be as easy as it looks, especially if you're expecting great value in return. While it might cost you an added expense for repairs, renovations, staging, and hiring professionals, these can help you increase the property value and sell your home fast. It'll be an investment that'll be worth it.