Hurricane Season 2019
From weather.com
At a Glance
Tropical Storm Dorian is moving toward the Virgin Islands and Puerto Rico Wednesday.
A tropical storm warning and hurricane watches have been issued there.
Dorian will bring heavy rain, strong winds and high surf to Puerto Rico and the Virgin Islands.
Dorian will then threaten parts of the Bahamas and the Southeast U.S. over Labor Day weekend.
Exactly where Dorian may strike the mainland U.S. remains uncertain.
Residents from the northern Gulf Coast to Florida to the Carolinas should monitor forecasts closely.
Tropical Storm Dorian will strike Puerto Rico and the Virgin Islands Wednesday, the first storm there since 2017's Hurricane Maria, and is an increasing danger to the Southeast U.S., including Florida, over the Labor Day holiday weekend.
Dorian's center is less than 100 miles from St. Croix, in the U.S. Virgin Islands, moving northwest at 10 to 15 mph.
Outer rainbands are already pushing through the Virgin Islands, and will soon sweep into Puerto Rico, according to the NWS Doppler radar from San Juan. Heavier rain near the center of Dorian is now heading toward the Virgin Islands.
A tropical storm warning is in effect for Puerto Rico, Vieques, Culebra and the British and U.S. Virgin Islands. That means tropical storm conditions (39-73 mph winds) are expected there within the next 36 hours.
A hurricane watch is also in effect for those same areas. Hurricane conditions (74 mph or greater winds) are possible there within the next 48 hours.
A tropical storm watch is in effect for parts of the northeastern Dominican Republic. Tropical storm conditions are possible there within the next 48 hours.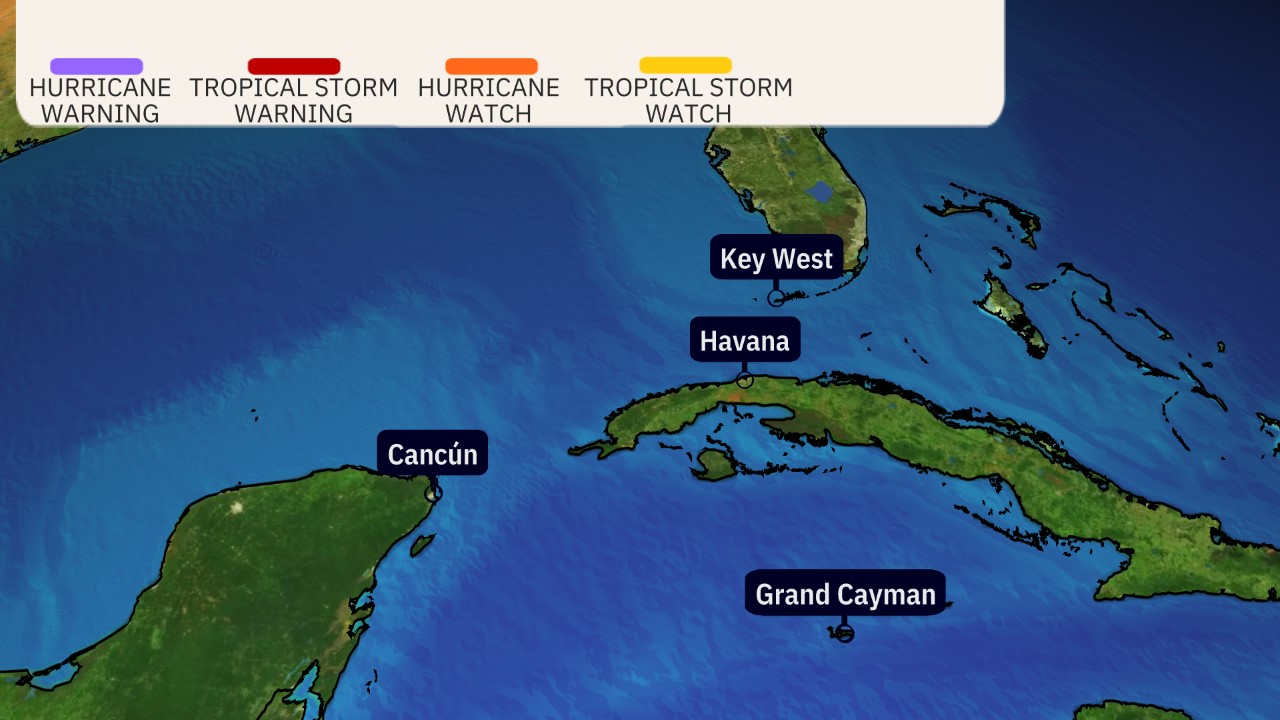 Caribbean Forecast
Dorian's center will sweep across Puerto Rico and the Virgin Islands Wednesday, then move northwest of the islands by Thursday.
(MAS: Dorian en Español)
Some additional strengthening is possible before Dorian interacts with land, and there's a slight chance Dorian could become a hurricane before striking Puerto Rico.
Regardless of that, flash flooding and mudslides from heavy rain will be a significant threat, particularly in mountainous terrain where trees may have been downed from 2017's Hurricane Maria.
Rainfall totals of 4 to 6 inches (locally up to 10 inches) are currently forecast in southern and eastern Puerto Rico into the Virgin Islands, with lighter amounts expected in northwest Puerto Rico and on Hispaniola. While the heaviest rain is expected Wednesday, some trailing rainbands may linger over parts of Puerto Rico, the Virgin Islands and Hispaniola into Thursday.
Tropical storm-force winds will overspread Puerto Rico and the Virgin Islands and are possible in the easternmost Dominican Republic, particularly at higher elevations. Some power outages and tree damage could occur.
Dangerous surf and swells will occur, particularly along south and east-facing shores
Bahamas, Southeast U.S. Forecast
Dorian is expected to intensify once it moves past Puerto Rico.
For now, Dorian's center is expected to track to the east of the Turks and Caicos and southeast Bahamas, but that is subject to change.
Dorian is then expected to bend toward the west-northwest by Friday.
Exactly when and how sharp that leftward bend occurs will be critical in determining where Dorian strikes the southeast U.S.
The latest National Hurricane Center forecast has Dorian threatening the northwest Bahamas early this weekend, then parts of Florida, Georgia, perhaps the Carolinas later in the Labor Day holiday weekend.
"However, there has been considerable run-to-run variability among the models, so confidence in the long-term track remains low," the NHC said in a forecast discussion early Wednesday.
Among the myriad track possibilities are a track farther north along the Southeast coast or one slicing across the Florida Peninsula, then emerging into the Gulf of Mexico.
Furthermore, it is increasingly likely Dorian will both intensify and grow in size as it moves toward the Southeast U.S. It is possible Dorian may be a formidable hurricane by that time.
(MORE: Here's What We Know About Dorian's Threat to the U.S.)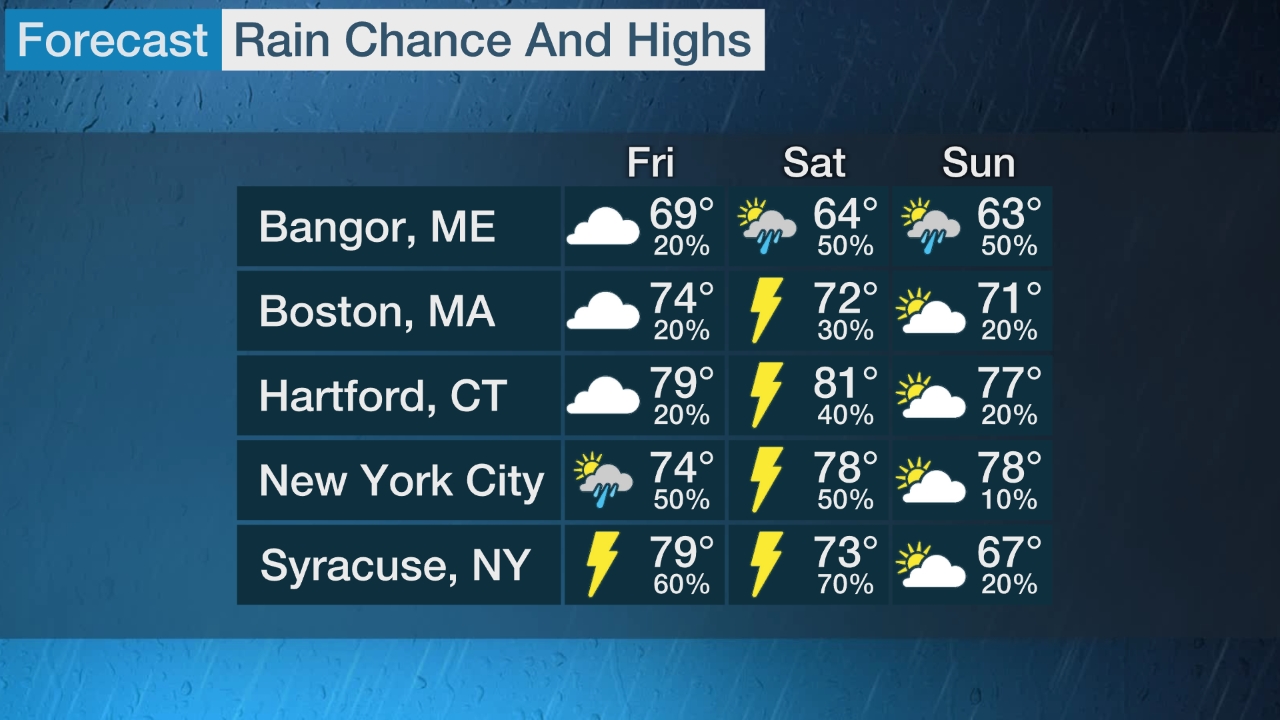 All interests in the Bahamas, the northern Gulf Coast, Florida and the Southeast coast from Georgia to the Carolinas should have their hurricane plans ready and monitor the forecast of Dorian closely.