By Allen Brown
When starting a company, you should be prepared for emergencies, which often have to do with your employees. As an employer, you have to understand workers' rights so you can avoid legal trouble if anything happens to your people. One of the most common problems faced by many employees is getting a workplace injury, which entitles them to a few things. The question is, what can they ask for if they get injured at work? Here's what you need to know.
Transparency
Before you can understand what workers are entitled to if they are injured in your company, you should promote a culture of full transparency in the workplace. Most states require that injured employees report their injuries as soon as possible. This is something that you have to inform your employees of to avoid legal complications down the road. If they don't report, they might not be eligible for workers' compensation, which in turn will result in them filing a lawsuit and legal trouble for both of you. This can be avoided if you are fully transparent with your employees about their rights and obligations.
Medical Expenses
The first thing an employee can ask for if they are injured at work is for the company to cover their medical expenses. While this will depend on the nature of the incident as well as the injury, there is a good chance they will be eligible for compensation for their injuries. If your company is in South Carolina, then you should get insurance to cover you in case of workplace accidents because an injured employee in South Carolina can be eligible for money from your company to cover their medical expenses. You should note that this might include long-term expenses, depending on the type of injury since some might require physical therapy and other treatments in the future.
Lost Wages
If the employee gets a significant injury that could keep them from work for awhile, then they might be eligible for compensation for lost wages. As an employer, you are entitled to look at the doctor's reports and demand proof that your employee cannot return to work because of the injury they sustained at your company. You can even contest these results and demand a court-appointed doctor to examine the patient and confirm that their injury stops them from returning to work as soon as possible. If, however, it is proven that the injury will keep the employee out of work for a few months, then the employer has to compensate them for lost wages.
Permanent Disability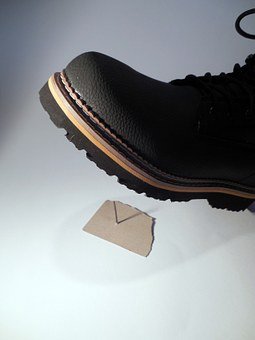 This is the one thing that the employee can ask for and would cost the company a lot of money because it pays monthly. If the injury that the employee sustains on the job causes a permanent disfigurement or disability, then the company has to pay them for that. This could also be contested in court, but if the results are proven, then you have to pay. It is not easy to prove permanent disability, and the employee's attorney will have to work to prove that the injury stops them completely from doing their previous job. Blindness, loss of arms or legs, and other similar conditions are examples of what is considered a debilitating permanent disability sustained at work.
Third-Party Negligence
Sometimes the injury sustained by the employee is the fault of a third party. This can be the result of a defective piece of equipment or because the employee was injured by a reckless worker in the company. In these cases, they may seek third-party compensation, and they might also seek compensation from your company. In these cases, it won't, most likely, be included in workers' compensation but is rather considered a civil lawsuit. If the employee can prove that your company was a part of the negligence of the third party, this could be problematic. This can be proven if it is shown that the company willingly turned a blind eye to defective equipment to save expenses or failed to conduct drug tests on drivers, for example. In a case like this, the employee can seek compensation for pain and suffering, also known as non-economic damages.
While it is required by law for employers to get workers' compensation insurance, there are exceptions. If your company happens to be one of those exceptions, you should still get insurance. If you don't, you might have to pay a lot of money to employees in case of serious injuries at work. You will also expose yourself to potential lawsuits that could threaten your company's resources.