By Allen Brown
When you want to buy something online, you need to be careful of how you go about it. This, of course, absolutely applies to when you want to get weed online. You need to master a few hacks that ensure you will only get quality weed, even when buying online.
Weed today is quite prevalent, and you can quickly get it online through various stores. To get the quality you want, though, is what may be a challenge. Here are some of the useful hacks you can use to ensure you find good-quality weed when buying online.
Choose the Right Dispensary
The first thing you need to do when buying weed online is to order from the right dispensary. According to the folks behind The Green Ace online, reputation comes in handy when you want to get quality weed. Online has brought about the idea of plenty of stores, and some of them have bad-quality weed.
With a dispensary that has a reputation of good quality, you are unlikely to go wrong. It's more or less like when you want to buy food online. The ones who you have heard of that have a good reputation are the ones to go for. Another thing about these dispensaries that have a good reputation is that they want to protect those reputations.
Ask Questions
You need to ask questions if you are going to buy quality weed. Several people assume that simply because they are buying weed online, they don't need to ask any questions; that would be a mistake on your part.
To find out about the quality of the weed, you need to ask questions to the seller. Some of the questions you can ask the seller are how they maintain the quality of the weed. And you need to have done some research to know if it should be maintained the way they are doing.
Get as many questions as you can to have a feel of the quality of weed they are selling. Do this for as many online stores as you wish to get the best quality in the market.
Read Reviews
When shopping for anything online, reviews can guide you in the right direction. If there are no reviews, you need to avoid that store. Read as many reviews as you can to make the most informed decision on where you will buy your weed.
Look out for trends, and when you find there are plenty of bad reviews, you need to avoid that store as well. Of course, the reviews won't be all good – and if they are, it may be a red flag, too – but the excellent should outweigh the bad.
When all the reviews on the site or social media are stellar, it usually indicates:
The seller deletes the bad reviews from their page

The reviews may have been bought or are from friends – they aren't real

OR, just maybe the quality is that good.
You want a balanced review section, as not everyone will be pleased with the product or customer service or whatever reason. But still, if all is good, you can give it a go and gauge on your own.
Know the Different Strains
You also need to know the difference in strains if you want to get the best quality weed. The main two strains that you need to know about are Sativa and Indica.
Those two are the dominant strains in the cannabis market. Another aspect of weed that you need to know about is if it's primarily THC or CBD. Once you have figured it all out, you can easily make the right choice when buying weed online.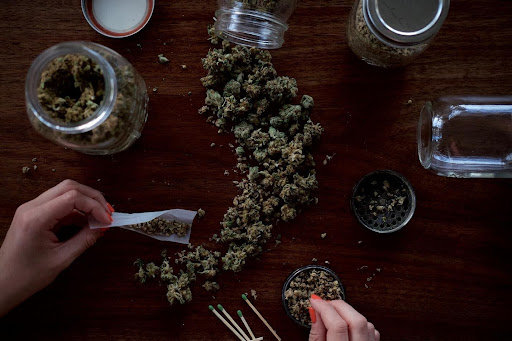 Order a Sample
The best way to determine the quality of the weed you are getting is by tasting it. It can seem like a task when buying weed online, but you only need to order a sample. When you are buying from a 'brick and mortar' location, the samples are there, and you can ask to taste them.
This will be the trial and error process you need to undergo before settling on an online seller. After you have ordered a sample and find that it matches your standards, you can then request for bulk on your next purchase
It is a bit of an experience to buy weed online. It involves a lot of trial and error processes, which you need to be prepared for. But these are some of the hacks that you need to implement when buying weed online to ensure it will be easier and you'll get a quality product.