By Hillary Walker
Shopping for baby clothes is exciting, as there are so many styles, patterns, and colors to choose from. At the same time, parents should choose garments that are comfortable and safe. Here are the key tips to follow when buying baby girl clothes.
1. Do Not Buy the Exact Size
Babies grow incredibly quickly. If you stick to the current size, your girl may only have a chance to wear the item a few times. Choose clothes that are one or two sizes larger. Usually, a 6-month-old baby can wear clothes for 9-12 months or older. The only exception is sleepwear. Unless the fabric is flame-resistant, the pajamas must have a tight fit.
2. Plan Ahead
Consider the coming weather and season, too. For example, shopping sales lets you buy spring outfits in the first month of the year. If your baby is 9 months old, you could buy some cute baby girl outfits for 18-24 months old at baby clothes for girls - The Trendy Toddlers online. Note that warm weather requires lighter fabrics. If you prefer shopping offline, head straight for the sales rack. Subscribe to newsletters from online retailers, so you do not miss their exclusive offers.
3. Be Selective
Luxury items are not only expensive — they are also quite impractical. First, your girl will grow out of them quickly. Secondly, cheaper brands may also offer high-quality items that are durable and look stylish. To save money, consider mixing branded items with plain ones. You will create the impression of the full designer look at a fraction of the price.
4. Focus on Value for Money
Your baby girl needs clothing for daily wear and special occasions. Do splurge on holiday-themed outfits or clothes for special events like fancy dress parties. Focus on the practical value and choose affordable models. Dresses and trousers are worn enough to justify higher prices, but special outfits are only worn once or twice.
5. Check the Return Policy
Always check the return policy of the store before placing an order or paying at the checkout. Make sure you will be able to return the item if it does not fit or feel comfortable. If it is impossible, you can always donate the clothes to friends, family, or charity organizations. Alternatively, sell them online. Either way, knowing the return conditions beforehand will prevent problems.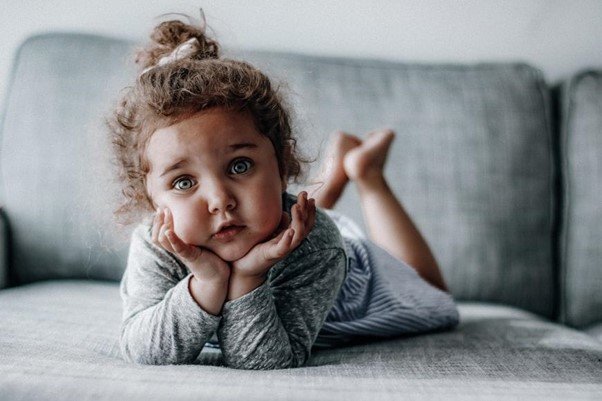 Final Words
Shopping for baby girl clothes is delightful. There are so many adorable designs and models, from cute dresses to stylish swimwear to charming accessories! Focus on the practical side of things, as kids grow incredibly quickly. Aside from the style, the outfits must be comfortable, safe, and durable. Avoid items with drawstrings, as they may cause strangulation. Any buttons, bows, or other decorative elements must be firmly sewn onto the fabric.