By Reggie Connell, Managing Editor
It started as an annual request from a city commissioner during the budgeting process. It moved forward in the form of frustration over dollar stores and fast-food restaurants. And now, it seems to weave its way into every discussion about the future of Apopka.
What is the subject on everyone's mind? The correct approach to economic development.
Should the City have an economic development department? Can it be managed with the talent already on staff? Can a mayor put that hat on and act as economic development director all on his own? What role should a chamber of commerce play? Should a municipality step aside and let capitalism be the leading edge of economic development?
The debate during the budget workshops
It's not as though this is a brand new subject. For years, there has been the promise of a town/city center, and certain advances have been made. But in the last budget workshop, the issue of economic development got white-hot when Commissioner Kyle Becker and Mayor Bryan Nelson went toe-to-toe.
"We always like to benchmark ourselves against other cities," Becker said. "You look at Winter Garden, Sanford, Mt. Dora, even Tavares has an economic development program. And what do they all have in common? They're all getting the things the residents are demanding over and over and over again… and we have this huge aversion to budgeting $120,000, even $100,000 to this position that can pay off many-fold in terms of benefits to this city. I'm curious why we can't get this budgeted and staffed in our city? I don't understand."
A mayor as Economic Development Director
"That's been kind of my role," said Nelson. "That's what I've been doing. I can't tell you how many I've met with as far as industrial properties. The airport properties, out by GE Road, my point being… would you rather meet with the mayor or an economic development advisor?"
Becker strongly pushed back on Nelson's assertion.
"It's a different skill set altogether," he said. "It's not about 'hey, I'm talking to the mayor,' it's about talking to a person that understands my business, understands my needs, understands entitlements of property, understands what's up in terms of the vibe of the city. It's not going and rubbing elbows with people. It's being purposeful… going to conferences. Being deliberate and bringing the type of establishments people are talking about. I guarantee you when you go door-to-door people aren't demanding that industrial come to our city. They're asking about places to go for entertainment, retail shopping, restaurants… places they can go and congregate with their family."
Then Nelson pushed back on Becker's assertion.
"I can't work any harder on economic development," he said. "And I can tell you the folks I've met with that want to come to Apopka or are considering coming to Apopka, they're overly impressed that the mayor took this time out of his busy schedule to come out and meet with them and talk about what we can do to bring them to Apopka… and I think creating jobs here in Apopka will bring the retail, the restaurants to Apopka, but when your jobs are in Orlando, which about 50 years ago that was the model. You worked in Orlando, you came back to Apopka, and you played on the weekends. Well, we've got to change that, and so industrial does matter. And commercial matters. If we get those things where jobs are here, they'll stay here, they'll eat here, and they'll shop here but we don't have that. I've got deals with Wekiva Riverwalk. We're working with their sister property across the street. Trust me, I'm spending an inordinate amount of time on economic development that an economic development coordinator couldn't do as good as I'm doing."
But Becker questioned if that's the correct role of a mayor.
"Oh my gosh!" he exclaimed. "You're the mayor of our city. The presidents of companies don't go out and sell their products. They have a sales team that does that for them. If you want to go in and close a deal, have at it. But name me a city around here that has their mayor doing that instead of a formal economic development director. I just have a difference of opinion there."
Not too long after this debate, Becker announced his candidacy for Mayor of Apopka, and economic development took the center stage as a political issue in the 2022 election.
How are other cities approaching economic development?
The Apopka Voice surveyed 12 cities in Lake, Orange, and Seminole counties that have either similar budgets, populations, or are in close proximity to Apopka to see if any patterns or success stories could be drawn on as comparables. Five of those cities responded to the survey, and as it turns out, are employing a range of economic development models.
---
Sanford
Population: 61,000
Budget on Economic Development: $542,000
General Fund Budget: $53.5 million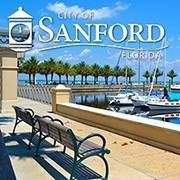 Sanford is one of the municipalities in Central Florida that buys in on an economic development department. In its FY-2022 budget, it expects to spend $542,000, or approximately 1% of its general funds on the department.
Tom Tomerlin is the Economic Development Director for Sanford, and he makes a compelling case for its existence.
"An economic development department helps communicate that the city takes business development seriously," he said. "The department is closely involved with the planning/development review process and is the front door to the city for all business stakeholders. Broad goals are to attract/recruit new business, help retain and expand an existing business, and work with all stakeholders to help ensure our tax base maintains a balance between residential and commercial property."
He believes an economic development department is an important component of any municipality.
"Every jurisdiction has its challenges and needs," Tomerlin said. "However, in general, having an economic development presence is about driving toward a quality of life that embraces a complete city that consists of both jobs and housing."
---
Longwood
Population: 16,500
Economic Development Budget: estimated at $275,000-$300,000
General Fund Budget: $18.3 million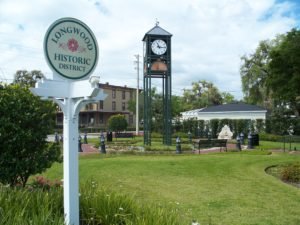 Chris Kintner is the Director of the Community Development Department for Longwood. The economic development division flows through his department. Kintner estimates the budget for economic development to be between $275,000-$300,000, which is approximately 1.5%-1.6% of the general funds budget. The division employs an economic development manager.
"The benefits of an Economic Development Manager/Director are numerous, but in broad terms, certified Economic Development Managers act as strategists that establish relationships, build networks and generate resources to meet the needs of businesses. The goal is to increase economic viability in the community."
Among the areas that Kintner has the Economic Development Director (EDD) focus on are:
Attraction of businesses

Attract those businesses that close the gap on the leakage of dollars leaving the community

Increase the workforce

Develop a business retention and expansion process

Identify their operational needs and critical supply chain needs, and where the City can assist

Provide awareness to a business about local companies that can be a future supplier or customer and thus keep the money in the City/Region.
His belief is that the absence of an economic development director puts a municipality at a disadvantage because of a loss of communication.
"The biggest loss is the loss of credibility when compared to having a qualified Economic Development professional," he said. "Business owners and developers often speak in a different language, and decisions are driven by different forces than many people understand. When a staff EDD can speak the same language, it gives the business owner comfort that their concerns are being heard and understood. There has been a trend of assigning the EDD title to another position, and while every individual's qualifications are different, in general, the training and education of a Planner or similar position are different and many planners and government employees are coming from a different point of view that doesn't always align with the needs of the business owner. The presence of an EDD in the room can make the conversations much more productive – the EDD may be able to work with City staff to find solutions for the business owner, but also can go to the business owner and explain why a certain process is required and ultimately in their best interest."
---
Oviedo
Population: 40,100
Economic Development Budget: 0
General Fund Budget: $32.9 million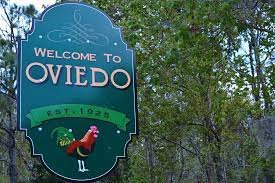 Like Apopka, Oviedo is currently in a growth spurt. It is expanding its downtown on approximately 50 acres. The new, mixed-use development will feature a residential component of single-family houses, townhomes, and apartments, a commercial business district, and retail establishments. Other developments are under construction around the City offering residents new places to dine and partake of consumer services. Oviedo does not have an economic development department, but Mayor Megan Sladek wants to explore the option of bringing on someone to take on economic development.
"We do not have a separate economic development department at this time," said Sladek. "Oviedo DOES have a Community Redevelopment Agency, which is run by a private-sector hired gun. Now that our CRA has grown, I think it makes a lot of sense to investigate hiring someone to manage that in-house and tasking that person with also spearheading our other economic development initiatives."
---
Clermont
Population: 44,300
Economic Development Budget: 0
General Fund Budget: $40.6 million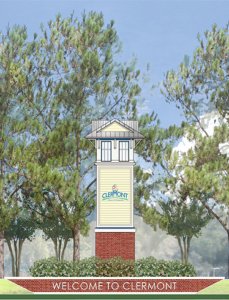 Clermont is also growing at a rapid pace. The city has experienced strong success in economic development over the last several years and is nearing the completion of a $22-million Downtown-Waterfront Master Plan. The plan was adopted in 2015 to revitalize the downtown core; the public investment has inspired millions of dollars of private investment in its downtown, with the opening of dozens of new shops and restaurants in the last couple of years, including two breweries and two indoor marketplaces, and reinvigorated nightlife.
Also, the city has made progress with Wellness Way as it has partnered with Lake County and private landowners to master plan over 15,000 acres of land in south Lake County; a cornerstone project of Wellness Way, Olympus, chose Clermont after a global search to build its own 243-acres master-planned community combining sports, wellness, entertainment, and residential development.
Yet Clermont does not have an economic development department. How did they achieve all of this without one? By using multiple departments to take on the role.
"The City of Clermont's economic development strategy coordinates among multiple divisions, including the City Manager's Office, the Planning and Development Services Department, the Building Services Department, and multiple consultants," said Communications Director Kathryn Deen. "We also foster relationships with the South Lake Chamber of Commerce, the Clermont Downtown Partnership, and other key community partners."
---
Winter Garden
Population: 50,800
Economic Development Budget: $430,000
General Fund Budget: $41 million
Winter Garden is perhaps the most comparable city to Apopka in the survey. It is similar in population, budget size, a partner in the Lake Apopka Natural Gas District, and a bordering city.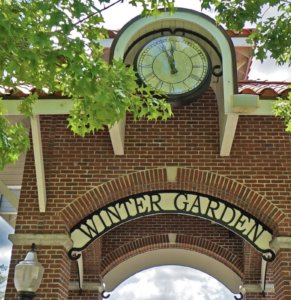 But in terms of its approach to economic development, the two municipalities couldn't be further apart.
Winter Garden employs a fully-staffed economic development department. They spend $430,000 on the EDD, which is approximately 1% of its general funds budget. Tanja Gerhartz has been the Economic Development Director in Winter Garden for the past 10 years. And in that time, she has seen a lot of success.
"We have more than doubled the number of businesses we have in Winter Garden while I have been here," she said. "We have over 2,000 businesses. Our downtown is 100% occupied. Property values have and continue to go up approximately 10% each year."
Gerhartz said that they continue to work off a plan they put into play that continues to reap rewards for Winter Garden.
"We completed an Economic Development plan several years back in which Apopka was one of our partners'" she said. "We continue to implement aspects of that plan. We are starting to attract headquarters and mid-sized companies to the mix."
Gerhartz believes that economic development is important for any size of government, but particularly at the city level.
"Economic Development is effectively executed at all levels of government," she said. "But, at a city level, the impact is the most tangible. City government is the most impactful and effective organization on ED because they regulate and manage growth. So, cities can move projects quickly through the permitting process, assist with development costs and leverage many other tools to assist with important economic development projects."
She also thinks cities have a lot of tools to transform their downtowns.
"Cities are very effective in a downtown setting," Gerhartz said. "Usually, these areas are designated as CRAs, Brownfields and Enterprise Zones, etc. Cities can leverage these tools and resources to bring about Economic Development. Cities can also leverage public investment in infrastructure to promote Economic Development."
But to bring it all together, she thinks it's best if there is one person to lead the way.
"When a City decides to focus on Economic Development, it is important to have someone who is in charge of executing that decision."
And if that person is the mayor, community development director, economic development director, or a committee of people and departments depends entirely on who is in charge of the municipality.