If you were involved in an accident or injured some other way, you may be thinking about hiring a personal injury lawyer. This can be a daunting task, especially when you're physically hurt and confused about how to handle your situation. You want to be compensated for your pain and need someone who will fight for your rights. It takes a ton of time and research to find the right lawyer. Do you go after the nice-looking websites, TV ads, and billboard attorneys, or follow a personal referral? The whole process can be overwhelming, and knowing some pointers will help guide you through the hiring process. In this article, we'll discuss a few tips you can use when hiring an experienced personal injury lawyer.
Create a checklist
This is a good way to keep yourself organized and know what questions to ask when hiring an attorney. First, make a list of characteristics that your lawyer must possess, like having experience in your type of case, having a valid license, and being reachable when you need them. Then,[figure out their area of expertise. Do they specialize in criminal charges? Estate? Taxation? Family matters? Make sure to find out what area they specialize in and] shortlist two or three lawyers that fit your criteria. You can schedule interviews with each of them and find out which one is the best match for you.
Ask a lot of questions
Before you make your decision, make sure you have all questions covered. When you meet with your lawyers, ask them if they'll be the one in charge of your case or will other team members be involved. You want to meet with your lawyer in person, not with a paralegal or a secretary. Make a note because you don't want a lawyer who can't give you some of their time. You want a lawyer who truly cares about winning your case and protecting your rights, not just gaining money from the process.
Find out the lawyer's success rates in similar cases and add that to your criteria. If you live in Missouri or Illinois, experienced St. Louis personal injury lawyers can answer all of your questions. You have every right to know everything relevant about your attorney before hiring them. You want to get an experienced lawyer who specializes in your kind of case.
You should also discuss the fees beforehand and make sure to write a payment clause in your contract. Many lawyers will take a fraction of your settlement in addition to extra expenses. Make sure to know exactly what figure you're looking to pay in case of winning or losing.
Ask for referrals
You can personally ask your friends and family for good lawyers. Some people you may know might have gone through the same experience. You need to learn about personal experiences with lawyers from people you trust. Otherwise, you can research them online on Google or social media. Search thoroughly for clients' reviews and make sure they're written by actual customers and not advertisers for a certain law firm. You can even ask these people a few questions from your checklist and then make up your mind. Ask another professional that you hired or work with, like your accountant or family doctor. These referrals will help you create a shortlist of lawyers you can meet with until you decide on the right one.
Present your evidence
Collect any evidence and documents you may have about your case and get them ready to present to your lawyer. Anything from medical expenses, photos from your accident, or any records that can support your case will save time for your lawyer to perform other tasks and will give them good leads that could help your case. Make sure to include eyewitnesses in your document as well.
Follow your intuition
After narrowing down your list, meet up with your potential attorney personally. Ask them how much they are willing to fight for your case. This comes down to people and attorney-specific skills and experience. Talk to them about all your concerns and discuss the worst-case scenarios. After meeting with them, you can ask former clients if the attorney gave them false promises in their case. Even after asking them all your questions, you don't have to sign right away. Make sure you feel comfortable with your lawyer before hiring them.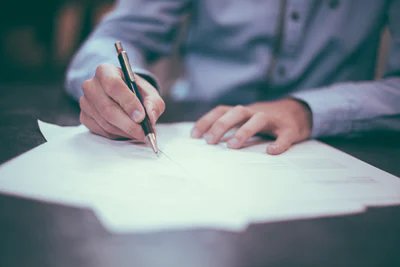 Finally, after making your decision, you have to be honest with your lawyer. Even if you made mistakes along the way, it's best to inform your lawyer so that they'll prepare for your defense if that matter comes up in court. You don't want surprises during the trial, which can be avoided if you establish a good relationship with your attorney.