Article and videography by Tristan Robinson, Interning Correspondent from the University of Central Florida; Video interview and editing by Crystal Jacome, Interning Correspondent from Full Sail University
The liliger cat is one of the world's rarest animals. It's a hybrid offspring of a male lion and a female liger. They are, of course, rare because they do not breed in the wild. "Chimera" - a liliger cat that previously resided at the Greater Wynnewood Exotic Animal Park formerly run by the "Tiger King" Joe Exotic of Netflix fame - was rescued from that controversial park and now lives at The Care Foundation (TCF).
"Chimera", the liliger cat with The Care Foundation's owner, Christin Burford
And what mysterious, far away land is TCF located? Well, if you're standing in downtown Apopka, you're about a 15-minute drive from seeing this rare creature, and many other amazing animals.
Run and managed by Christin Burford and her team of volunteers, TCF is a non-profit Animal Rescue and Wildlife Education Facility located at 4609 West Ponkan Road in Apopka. Its mission is to rescue and care for animals in need and educate the public on these beautiful creatures.
https://m.youtube.com/watch?v=To5uzQavZko&feature=youtu.be
Home to numerous big cats, monkeys, and other exotic animals, TCF looks after a variety of different animals. Some of the more notable guests include Famous Amos the black-handed spider monkey and Lola the North American black bear.
I was lucky enough to visit TCF and speak to Burford about how they got started and what it takes to maintain a non-profit animal rescue facility.
"I always loved animals," Burford said. "I had weird animals my parents probably didn't even know I had growing up that, I rescued. I have worked at several different places that had big cats and different types of animals and just felt comfortable around them."
Burford started her career at big cat facilities and then helped do educational trips to schools and libraries teaching children about the animals native to Florida. As she worked, she gained more licenses and responsibilities, but then people started sending her animals in need of medical attention and a home.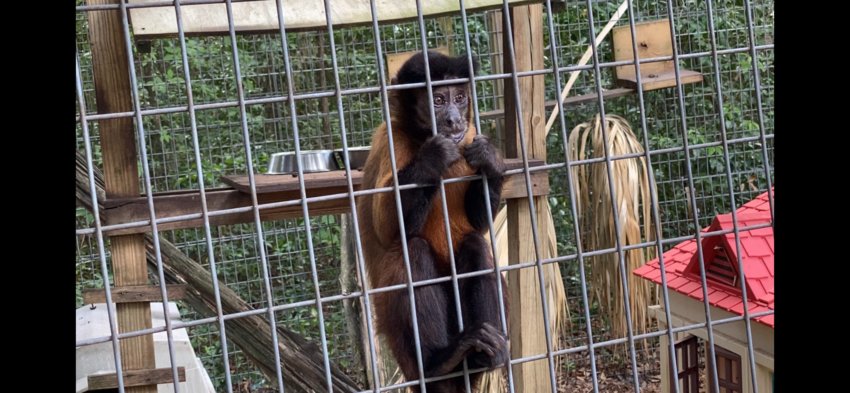 From exotic former pets to troublesome native Florida animals in need of help, Burford opened her doors to all, and TCF was born.
Caring for the animals
While it may seem like fun to have a tiger as a pet, there is a lot of work that goes into properly housing and caring for an exotic animal. From government regulations, back-breaking upkeep, and mountains of food, it's no easy task to keep a wildlife foundation running. But after taking a walk through the grounds, it was clear to me that the animals were happy and being looked after as each excitedly greeted Burford when we stopped by their cages. From monkeys looking for a hug, to tigers hoping for a pat or two, it was amazing to see the connection Burford has with these animals as she fearlessly rubbed Chimera's belly.
Although the U.S Fish and Wildlife Service will bring animals to The Care Foundation for treatment and a home, it does not financially contribute, according to Burford, leaving her and the volunteers with another mouth to feed and house on their own dime.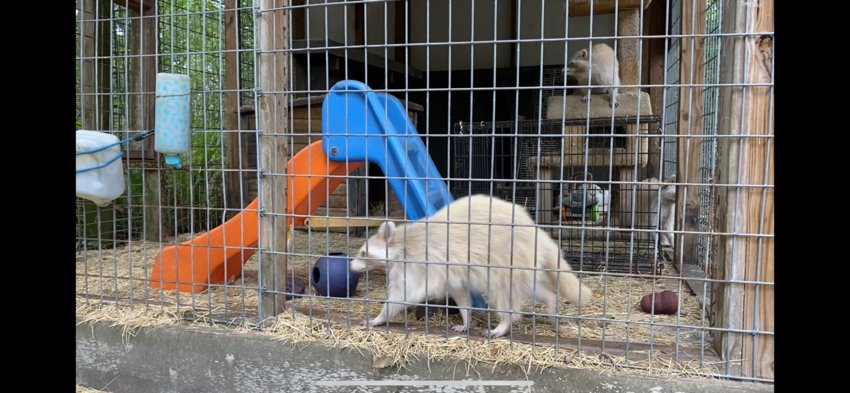 "The only time we get anything from anybody is when there is a court case," she said. "We took in 64 reptiles in one night. It went to court and the animals were officially signed over to us, and we got maybe $200, which didn't even come close to the amount of food and medicine we put out and the time and effort to take care of the animals. We rely on our supporters, the people that come out and take the tours, people that know us and step up when we need it...I've got the best group of volunteers, and a lot of the time they will buy stuff they see we need to help keep the place running."
There is a long list of responsibilities from feeding the animals to making sure they are properly housed and getting the medical treatment they need. TCF relies on donations and educational programs to maintain their non-profit organization, making sure each animal is given the care it deserves.
Educational programs
"Before the pandemic, we were going out and working with some of the cruise lines," Burford said. "We were getting paid to be there, to do a wildlife show and then on top of that, we would get donations. Well, as soon as the cruise ships shut down, that was the end of that job, and just in the paychecks alone we lost over $20,000."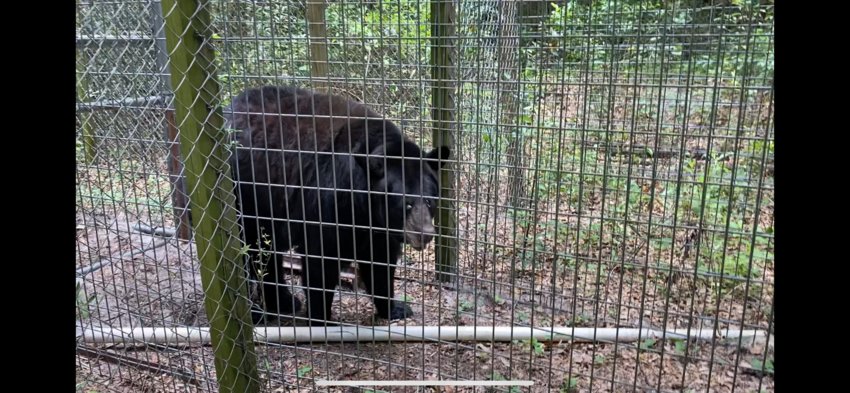 Now as quarantine regulations loosen and there is light at the end of the pandemic tunnel, Burford and her team are ready to resume the educational programs they were running before COVID-19 struck. From birthday parties and work retreats to educational programs at schools and special needs facilities, TCF is ready to continue its mission of educating the public, including educational programs and ways to get involved with the organization such as these:
The Zoo to You program
Specifically designed for schools, libraries, and clubs, the Zoo to You program brings a variety of animals to your organization for an interactive and educational show.
"We talk about Florida native animals... what makes a good pet what does not... what to do if you encounter one of these animals and safety procedures around certain animals," Burford said. "We have hands-on with a few animals afterward. We work with schools and libraries... daycares... homeschooled groups... also work with autistic and special needs kids."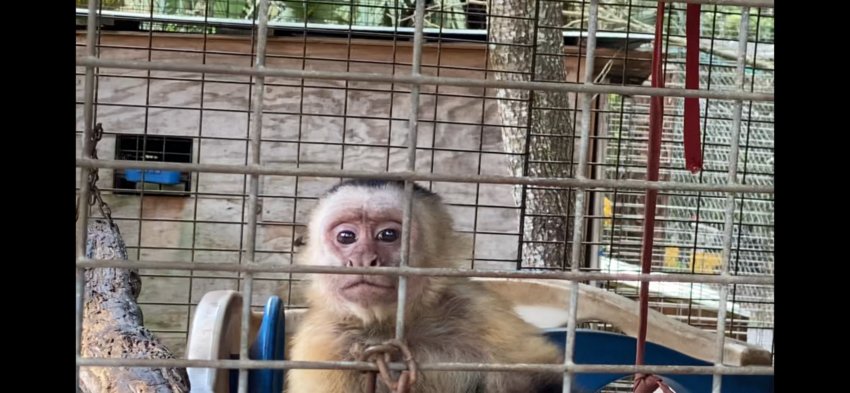 The CAREtaker For a Day program
This program includes a tour of the sanctuary, as well as cleaning and preparing food. You'll be a part of the enrichment activities of certain animals, giving you direct experience, as well as great photo opportunities!
"It's a lot of hands-on with the animals," Burford said. "We will take you in with certain animals. It is for people who want to consider a career as a zookeeper because you will be cleaning the cages and everything, but at the same time, you'll also be doing enrichment behaviors with the animals, training sessions, and help prep food and feed animals. It's an all-day thing for two people and it's working with myself or the assistant director."
The CATalyst program
Led by Kevin Rose in partnership with The Care Foundation, the CATalyst program is a human-animal interaction experience that teaches you to shift from feeling stressed to calm in seconds. Through close animal interactions, this program utilizes simple grounding techniques and the wisdom of nature to empower feelings of calm confidence. Burford explained,
"It's an interesting program that he has developed, and has had success... He's had soldiers come back that had not slept in months, like severe PTSD, and once or twice out here with the animals... they were able to sleep through the night," Burford said. "It's a cool program."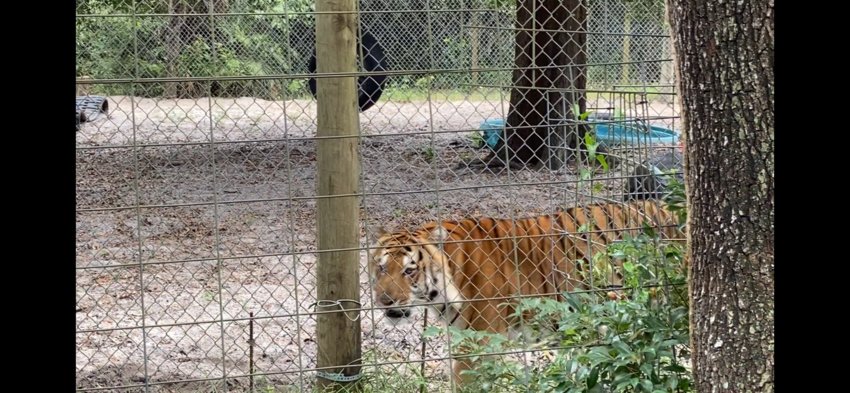 Looking to support The Care Foundation?
There are numerous ways you can support TCF. From donating on their website to dropping off food and supplies, Burford and her team appreciate any help they can get. If you or your organization are interested in visiting or participating in one of the programs The Care Foundation offers, you can reach out through their website or their social media platforms.