By Allen Brown
Worker's compensation is one of the most important tools in the hands of an employee because it entitles you to be compensated for damages you may suffer while on the job. As an employee, you can be seriously injured while carrying out your assigned duties, and it will be your employer's responsibility to help you recover. The hospital bills and other relevant expenditures can often cost a lot, and if you don't get compensated by your employer, it could mean that you'll have to use up a significant portion of your savings. Worker's compensation is intended to prevent these undesirable situations and for every worker to be compensated.
However, the prevailing issue among most workers is that they don't know how to file a worker's compensation claim. Many people automatically assume that it must be expensive and time-consuming to make a claim, which is why they don't get the justified compensation they deserve. In this article, we're going to take a look at the most important steps that you should take while claiming compensation for your damages. Filing a claim isn't that difficult or expensive, and if you win, it will be of great help in providing you with adequate support. So without further delay, let's determine all you need to do to file a worker's comp claim.
1. Inform Your Employer
The first and perhaps the most vital step to initially take after you're injured is to inform your employer about the accident. Not only is it important for maintaining your legitimacy, but it's also critical per the local laws. Every state has different time frames within which you can inform your lawyer, but it's best to inform them as soon as possible. Informing at the earliest prevents your employer from being skeptical, and they're more likely to believe you. Also, if you fail to inform them, it can be detrimental to your claim in the future as you didn't follow the proper procedure.
2. Visit a Doctor
Your health is the most important thing amid all of this, and it should be your number one priority. You must visit a medical professional as soon as possible since they'll help diagnose any issues that might not be immediately visible. The injury may cause a concussion, internal bleeding, or even fractures, and the sooner you know about it, the better. The doctor will also maintain medical records which can be used down the line to prove your case and get the compensation you deserve.
3. File a Claim
Filing a claim is a step that varies from state to state, but usually, you'll be expected to file a claim as soon as possible. Most of the time, once you inform your employer about the injury, they'll provide you with a set of forms that you need to fill out. Your employer will send these forms to the insurance provider and local worker's compensation agency. The biggest mistake that people make is to document the incident carelessly, and the Gwinnett County workers' comp lawyers say that you must always double-check the paperwork you're submitting. Any errors in the paperwork mean that they can delay your claim unnecessarily and, in the worst-case scenario, even refute its validity.
4. Get Some Help
This step is usually only reserved for when your claim is denied. If it's approved, you'll start receiving your compensation right away; however, you can appeal the decision if it's rejected. It's best to appeal with the help of a professional attorney as they'll know more about getting claims approved than you do. This step will not be needed most of the time, but there are instances where people feel that their claim is justified, and they manage to get the compensation they deserve after a lengthy lawsuit.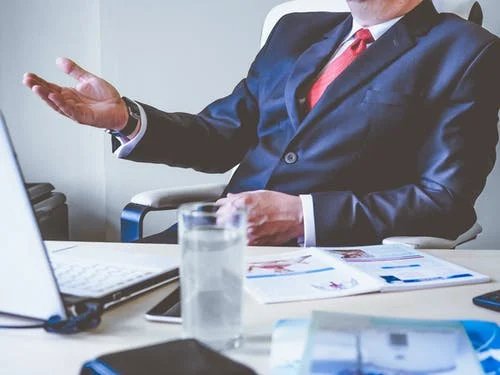 These are some of the most crucial steps you should take immediately after being injured to get your worker's compensation. An injury is already a very strenuous issue, and it takes a toll on your physical and mental well-being, as well as the people supporting you, such as your family and friends. So, it is imperative that you don't hesitate in making your claim since it can relieve you from a lot of pressure and stress. The financial side of things is equally important, and if you're like most workers, you can't just throw your money into the endless void that is healthcare. Therefore, if they are at fault, make your employer pay for the damages you suffered since you were injured while working for them.