By Robert James
There are millions of moves each year in the US, and it'd be a miracle if each one ran smoothly. Add to that, there are tens of thousands, if not more, moving companies to choose from. However, not everyone is reputable, and they can make your move even more stressful. Even worse, there are companies out there that are shady, waiting for you to reach out, and then they scam you. Or they don't have the experience, knowledge, or insurance to make your move safe and easy. This is something you should not be dealing with as you move into your new home, and especially when that move is a long-distance one.
So, how do you hire the right moving company? Well, you need to be informed on what to look for, and that's what we are here to give you today! Take a look at all our tips on how to hire movers that are reputable.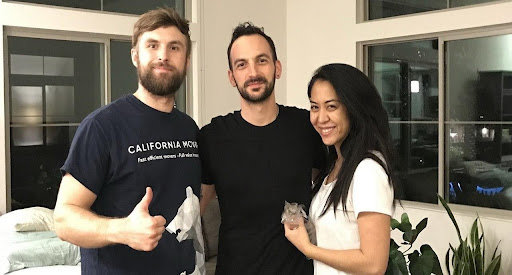 Research Multiple Companies
Luckily the internet makes hiring movers easier. It gives homeowners access to reviews, customer testimonials, and options to find out if a website is a scam. It's essential to make sure you're looking at multiple companies and finding out which one is the right fit. And if you're on a mover's website that isn't sharing reviews, or showing exactly what they offer, or aren't giving you an estimate, or don't have a chat option - that's a red flag. Make sure you look at the address bar, URL, and their contact page; check their domain name; and verify the website's privacy policy to make sure they're legit. All of this helps protect you on your move before it even begins.
Get References
We get it, there are many moving companies that you've probably noticed when searching on the internet. And if you're still struggling to make a decision, there's another way to find a reputable mover, and that's references. Reach out to family and friends, or use Facebook groups to find trusted movers for hire. You can also request a list from associations like the American Moving and Storage Association as well as from various state associations for movers. You can ask a moving company for a list of three customers from your area who they have moved in the past three months, and then you can call those customers to find out about their experience. It's an easy way if the internet is too much to handle.
Long-Distance Moving Experience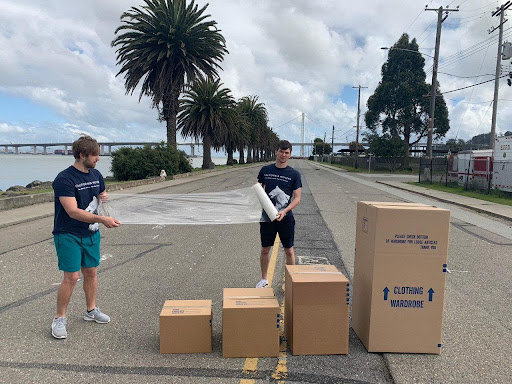 Since you are moving long-distance, it's best to find a company that has experience with this. When researching, you'll soon notice that not too many companies offer this. However, if you find one that does, make sure to talk to an employee to find out how much experience they actually have. There is a lot more that goes into a long-distance move versus a short-distance one. Long-distance requires the skill and expertise that your moving company needs to have. When you look into the company's history, it should give you an idea of how a moving company can execute this move smoothly and safely. Ask important questions and find out their step-by-step process on how they make long-distance moves. Don't be fooled by companies that only list on their website that they offer this. Genuinely get to know their background.
Get a Proper Estimate
When you find one, or even a few moving companies that look reputable to you, it's time to get an estimate. It's vital to ensure these estimates are done right; if not, this is another red flag. A company should offer a free estimate as that's usually the business-standard. If you're getting charged a crazy amount for an estimate, keep searching. An estimator needs to perform a thorough walk-through, noting each item that needs to be moved. A good one will ask questions about your plans.
For example, visit californiamoversusa.com/ and you can see on this website there's information on each specific move, a chat option that pops up right away for help, potential long-distance costs, other service options, and a free quote estimate.
Don't Pay an Outlandish Deposit
So, how does a moving company charge you? Well, a reputable moving company will not demand a significant or even minimal deposit before your move. You typically pay upon delivery. When you pay in advance, there's no control over your belongings and what could happen. If you're wondering how much it is to hire a mover, know that it can vary; however, you can expect a long-distance move to cost approximately $2,200 to $6,000. This of course depends on your belongings and miles.
Insurance Offerings
Every moving company is required to assume liability for the value of goods they carry. So, if a company isn't insured or doesn't offer this, do not use them. Your belongings should be of utmost importance when moving, and a reputable moving company will offer two different levels of liability.
Full (Replacement) Value Protection: This is the best option to fully cover the protection of your belongings. If any of your goods are lost, destroyed, or damaged while in your mover's custody, the mover will have two options. First, they can repair your belongings to the same condition or pay for the cost of repairs. The second, replace it with another of the same kind and quality, or pay for the replacement cost. Although it is full coverage, movers are also permitted to limit their liability for loss/damage to belongings of extraordinary value. That's unless you specifically list it on shipping documents.

Alternative Level of Liability: This is the most economical protection available if you're on a budget. However, it only includes minimal protection. Under this option, the mover will assume liability for more than 60 cents per pound, per belonging. There's no extra charge for this protection, but you must sign a statement agreeing to this.
So, depending on what you're moving or how far, it's important to look at what option works best for your move. But always remember, if a company is not insured, do not move forward with them.
Read your Contract
Your moving company will give you a contract. If not, stay away! Also, never sign a blank contract. It would be best if you got everything in writing, from the mover's estimate to extra fees, to pick-up and delivery dates. Read it thoroughly and make sure each item is listed. If an item isn't and it's moved, and it shows up missing, you can't claim it. You need to understand the contract, and a reputable moving company should help you with that.
Avoid Companies with a Name Switch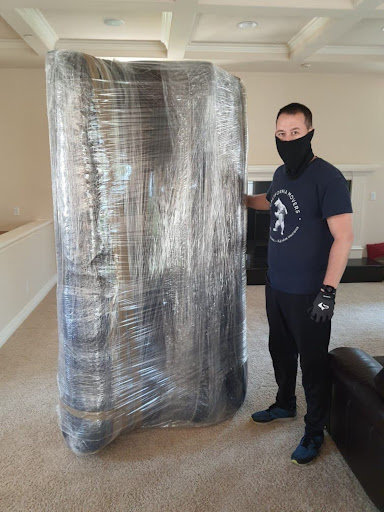 Shady companies will try to avoid being assessed by the Better Business Bureau by attempting business under various names. You should make sure the moving company has a local address and information about insurance and licensing. If you call, make sure they answer with the full name of their business. You can easily search online for complaints about the company and its history. Check the Better Business Bureau website or call the consumer complaints hotline at the Federal Motor Carrier Safety Administration.
You're Ready to Hire!
As long as you follow all of the tips we provided above, you will end up with a highly-reputable moving company for your long-distance move. Also, don't forget to trust in yourself, and you'll wind up making the right decision. Remember all the important things: reviews, references, insurance, and read the paperwork thoroughly. Following these steps will take so much stress off you during your long-distance move! There's no need to make this move harder on you by getting scammed or having your precious belongings lost or destroyed. So, get started by researching first and hire help moving, today! And congratulations on your new home, and good luck!