From the City of Apopka Newsletter
The City of Apopka is excited to announce that they are in the process of becoming a Keep America Beautiful Affiliate!
Keep America Beautiful is a national nonprofit established in 1953 that encourages people to improve and beautify their community. This program provides expertise, programs, and resources to help end littering, improve recycling and beautify the communities within America.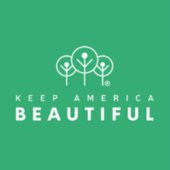 This program could also benefit Apopka by improving outreach and participation in the city's Adopt-A-Road Program, encouraging local schools to participate in the plastic bag recycling partnership, reducing litter, waste, and graffiti, and providing access to community impact grants.
As part of the affiliate process, the City must identify a team of six to nine community representatives from business, government, and civic sectors to assist in the process to form the affiliate.
Visit their website to sign up and learn more about this program or Email Nicole Kennedy with questions or concerns.
Keep America Beautiful envisions a country in which every community is a clean, green, and beautiful place to live. This is why they do what they do, and why they invite committed people like you to participate in their activities and support the programs. We all benefit from living in cleaner, more beautiful places. Over the past decade the Keep America Beautiful network has generated over a billion dollars in economic value to the communities they serve. The heartbeat of the organization is the work and passion of more than 600 state and community-based affiliates, local leaders, and millions of volunteers.
Over the past decade, Keep America Beautiful has collected 750M+ pounds of litter and recyclables; planted millions of trees, flowers, bulbs; they have improved, cleaned or beautified 500K+ miles of streets, roads, and highways; and mobilized tens of millions volunteers and participants. You can 'stay in the know' and find everything you need to know about Keep America Beautiful – their press releases, research, blog, and events – all in one place: https://kab.org/.