By Allen Brown
No matter how impossible it may seem to be able to travel with your family to a dream destination, life's too short to not commit to your travel bucket list. You'll get to experience extra special times when you choose to travel with your family versus traveling alone, and you'll get to make unforgettable memories with the people you love most. Whether you want to catch the Northern Lights, see the pyramids, or eat and drink your heart out in Paris, all of it is possible with your family. The most important thing is to plan wisely and include your family in your trip decisions. This article helps you plan the best family dream trip ever.
Discover Your Family's Origins
Searching for your family heritage can be a lot more fun than you think. You and your family can share many laughs as you wander the village where your parents, grandparents, or great-grandparents came from or were named after. It's a whole different experience to try the dish your grandma couldn't stop talking about in the place it sprang from. And you'll see your parents in a completely different way once you visit their origins and understand where their little quirks come from. So, indulge in all kinds of activities in your family's birthplace, or visit the countries of your ancestors origins; it will spark nostalgia and offer an enjoyable time for all family members. The best memories are made in places you'd never expect to visit.
Explore the Spectacular Islands of New Zealand
While New Zealand may not be the first place you think about visiting for memorable experiences in nature, it absolutely is perfect for that! Just for starters, there is the splendid Bay of Islands, which consists of over 140 subtropical islands, in addition to North Island's large undeveloped coast. You can start your trip by renting a boat to sail between islands and spot the dolphins, or you can spend a little extra for a trip in a historic Tall Ship with your family. Sail to a private cove where you can drop anchor and have a barbecue lunch on the deck or enjoy some afternoon or morning snorkeling. There are many more NZ islands and activities to discover with your family, so make a plan to experience it all.
Visit the Island in Pigeon Forge
Are you planning to visit Tennessee? The optimal place to go with your family would be Pigeon Forge's Island, where you can engage in many fun activities for every member of the family. This island is known for being the perfect host of Pigeon Forge activities and remarkable date nights. You can head to The Great Smoky Mountain Wheel for an unforgettable city view, or challenge yourself in The Island Ropes Course. You can also invite your family for a night out, party, or lunch in one of the many exceptional restaurants on the island. The Island Show Fountain is a terrific place if you want to take your significant other on a romantic date.
Visit the Caribbean Islands
If you're an outdoor's person and looking for Earth's true paradises, you'll have the best family trip ever to The Caribbean islands. You'll be enticed by the glistening shores, cerulean warm water, and lighthearted people – a guaranteed once-in-a-lifetime experience for you and your family. If you're planning to go snorkeling with your family, St. Vincent and the Grenadines are perfect spots, while sailing would be more enjoyable in The British Virgin Islands. Turks & Caicos are notorious for striking turquoise beaches, and the lovely nature in St. Lucia's Pitons is worth the hike. Another great location for nature lovers is the waterfalls in Dominica, a green heaven you don't want to miss out on.
Take a Tour in the French Wine Country
One luxury you can't miss out on is eating époisses, a French stinging, unpasteurized cheese that is legally demarcated in the United States, and produced only in the village of Epoisses, or the Burgundy wine area. To get there, you need to take a trip from Paris to Dijon where you'll pass hundreds of butcheries, boulangeries, and vineyards. On your trip, you'll find yourself collecting heavenly terrines, cheeses, and pastries, even if some of them may leave your bag or backseat smelling like old socks. Don't worry, it's all part of the experience. It's a place where you and your family can eat your hearts out and spend magical moments in Burgundy's wine region. [Consider obtaining your international drivers license before you go.]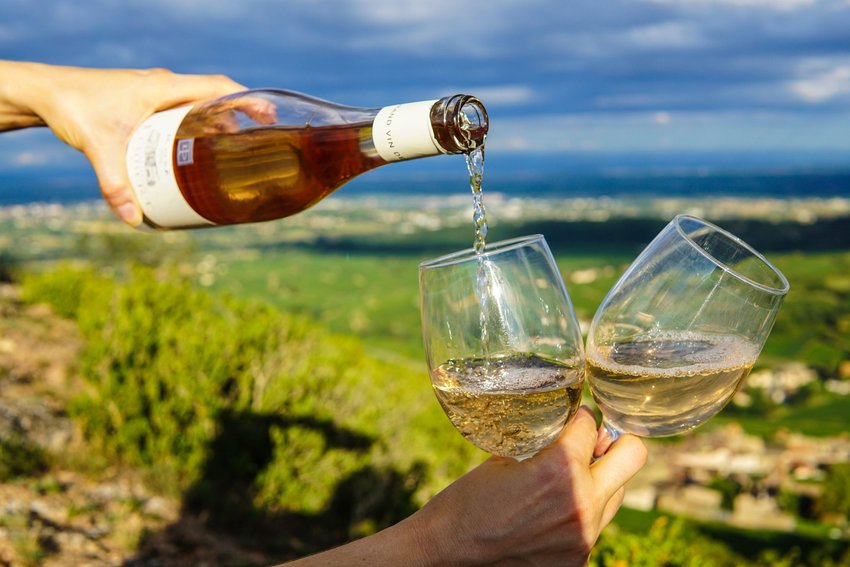 Traveling with your family is a big responsibility, but it can be a lot of fun when you participate in the right activities. Find places that offer the most options for smaller groups, and be sure to ask friends and experts for their opinion on the 'best destination' you should visit together. Many islands like the Caribbean Islands, Pigeon Forge's Island, and the islands of New Zealand, offer some of the best environments and experiences for memorable family trips. Don't delay in planning your dream family vacation today!