Election 2022
By Reggie Connell, Managing Editor
Today, the speculation ends and the election begins in Apopka.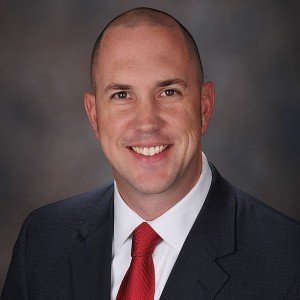 Apopka City Commissioner Kyle Becker
City Commissioner Kyle Becker released a statement this afternoon announcing his intention to run for Mayor of Apopka in 2022. He will face incumbent Bryan Nelson, who announced his plans to run for a second term in March.
Becker released the following statement:
"After thoughtful consideration and over five years of service as Seat 4 Commissioner, I proudly announce my intent to run for the office of Mayor for our city of Apopka.
I have heard from many of my fellow residents who not only encouraged this decision, but demanded it. I've fought for the practical interests of my fellow Apopka residents as Commissioner, yet with my background and experience as a business and financial leader, I feel I would best serve our city as our top executive. We are at a pivotal point in our city's evolution and we need a strong, data-driven leader with a clear vision to help realize our full potential, while continuing to grow from the roots planted by past Apopkans. Our future can be sound if we make much needed and purposeful investments in our foundational infrastructure and services, and our future will be vibrant and thrive when we proactively build an economic development practice that brings the type of business, residential, and quality of life mix our current and growing population demand.
I am a family man, as is Mayor Nelson, and we both want what is best for our families and all who live in Apopka, but we have fundamental differences in how we approach making our city the best it can be. I have full confidence in my abilities to both lead and listen, and I look forward to continued dialog with Apopka voters over the next several months leading up to the March election."
In running for mayor, Becker will have to vacate his city commission seat (#4), which means a special election will be held to fill that vacancy for the two years remaining on Becker's term.
Seat 1, currently held by Alexander Smith, and Seat 2, held by Diane Velazquez will also be on the ballot in 2022. Smith announced his candidacy for re-election in June. Velazquez has not made an announcement.
In his career, Becker has won two elections for Seat #4 on the City Commission. He defeated Bill Arrowsmith in a runoff in 2016 with 55% of the vote and was re-elected in 2020 against Lorena Potter with 62% of the vote.
This is a breaking news story and will be updated.