8-1 Apopka hosts 8-2 Flagler Palm Coast; 7-3 Wekiva travels to 9-0 Fleming Island
This is becoming an impressive trend in Apopka.
For the fourth straight season, both the Apopka Blue Darters and Wekiva Mustangs have qualified for the high school football postseason tournament. For Apopka, it's the 20th straight trip to the playoffs.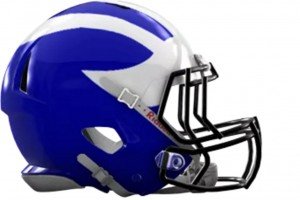 The Blue Darters come in with an 8-1 record, a District 8A-4 title, and ranked #5 in the state 8-A poll. They are the #3 seed in Class 8A-Region 1, are on a four-game winning streak and have outscored those opponents 116-11. They face the #6 seeded Flagler Palm Coast Bulldogs who finished the regular season with an 8-2 record.
The Mustangs are seeded #6 in Class 7A-Region 1 with a 7-3 record. They travel to Orange Park to face the #3 seeded and undefeated Fleming Island Golden Eagles.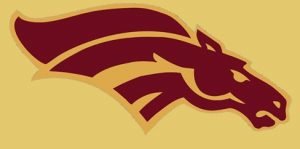 Welcome to the playoffs where records, momentum, rankings, and computer simulations mean nothing. The postseason has no memory or conscience. Its formula is simple…win and advance…lose and go home. Both Apopka and Wekiva are five wins away from a state championship… and one loss away from ending their season.
If the Blue Darters win tonight, they would face the winner of the Bartram Trail Bears (9-0) - Spruce Creek Hawks (6-3) game. If Bartram Trail is successful, Apopka would travel to St. John's (near Jacksonville) to face the Bears, a team they defeated last season 33-28. If Spruce Creek prevails, they would travel to Apopka to face the Blue Darters next Friday.
If Wekiva wins tonight, they would face the winner of the Niceville Eagles (10-0) - Chiles Timberwolves (6-4) game. If Niceville wins, the Mustangs would travel to the panhandle (Niceville is near Pensacola) to face an undefeated Eagles team. If Chiles (of Tallahassee) wins, they would travel to Apopka to face Wekiva on Friday.
Both games (Flagler Palm Coast at Apopka, and Wekiva at Fleming Island) kickoff at 7:30 PM tonight, and check The Apopka Voice Facebook page this evening for live updates, and final score alerts.
Feature Photo by Melvin Bolden Jr.